The Hilarious Prize Kristen Kish Won On Fast Foodies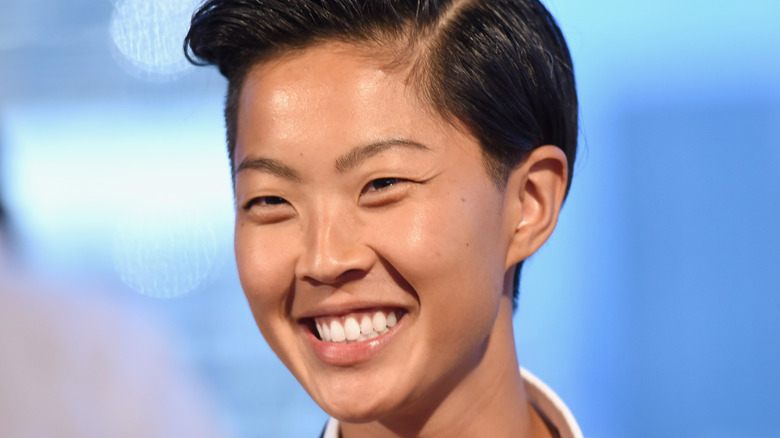 Kristen Kish is riding in style after a recent victory on "Fast Foodies," the cooking competition show she hosts on TruTV with Jeremy Ford and Justin Sutherland. Each week, the trio of acclaimed celebrity chefs do their best to pay homage to their special guests' favorite fast food dishes in a comedic battle of wits and culinary prowess. In the season one finale featuring comedian Fortune Feimster, Kish, Ford, and Sutherland took a stab at making Feimster's "guilty pleasure" — sweet and zesty orange chicken from Panda Express, complete with a side of fluffy fried rice dotted with peas, carrots, and corn (via TruTv). 
Hilariously, Feimster revealed the entree to competitors with a plushy panda mascot, who entered the kitchen by way of a child-sized electric panda scooter. As the episode continued, Kish happily observed that the simultaneously "soggy/crispy" orange chicken was "like a hug from the inside" and chose to use a wet batter to coat her nuggets in contrast to Ford and Sutherland's dry recreation recipes. The "doughy" consistency of her batter combined with a peppery, super-sugary sauce was Kish's ticket to victory, and Feimster declared her the winner of the Panda Express battle (via TruTv).
Kristen Kish's prize was very unique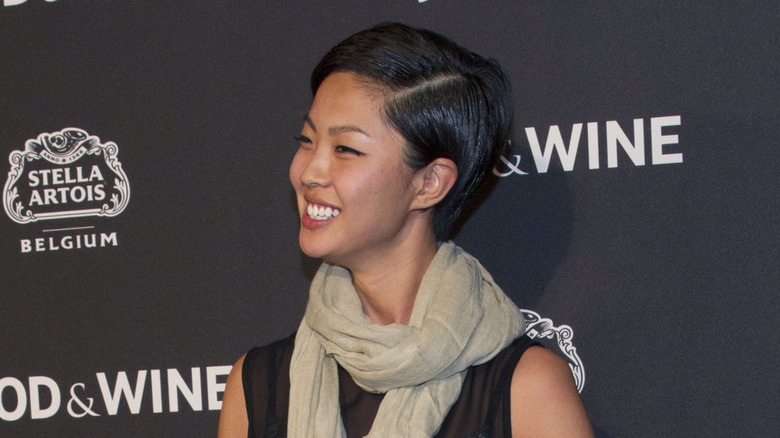 Mireya Acierto/Getty Images
Kish came out on top of the orange chicken challenge in more ways than one. Not only did she secure the "Chompionship" trophy — a kitschy bronzed tower representing a multitude of drive-thru delicacies (via YouTube) — for the week, she was also gifted the snazzy panda scooter seen at the beginning of the episode. In an Instagram video, Kish is seen cruising down a hallway while perched on the miniature toy with Nelly's "Ride Wit Me" as the musical accompaniment. Kish says in the caption that the scooter came with a matching companion for her wife, Bianca Dusic, and that they've dubbed the pair "Butter" and "Billy". 
She also reveals that she's had some minor challenges maneuvering her awesome panda prize, so it's a good thing Butter came with a safety belt. There's no official word yet about the possibility of a second season, but in a recent interview with TV Insider, Kish expressed a desire to bring a few desserts to the "Fast Foodies" table, including a classic root beer float. Cheers to future food challenges with Kish and her worthy opponents!