Is Robert Irvine Involved In The Casting For Restaurant: Impossible?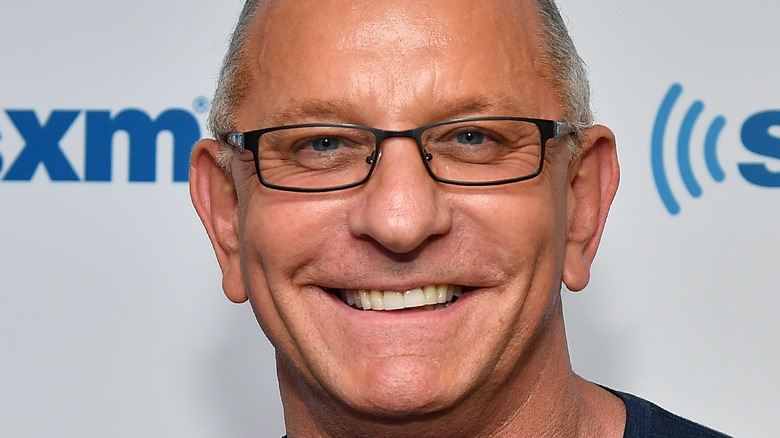 Slaven Vlasic/Getty Images
Chef Robert Irvine knows a thing or two about renovating struggling restaurants and helping them succeed against all odds, thanks to his time spent hosting "Restaurant: Impossible." As his website states, Irvine takes his job very seriously and he "doesn't just renovate restaurants and retrain staff in record time, he counsels owners through personal problems that were destroying their businesses."
The show is pretty easy to follow: Irvine and his crew get two days and $10,000 to assist a restaurant struggling to stay afloat in the industry (via Fansided). The team, of course, focuses on the obvious changes such as sprucing up the menu and giving the decor a much-needed makeover while also looking at other factors.
Irvine also spoke about the importance of paying attention to the changing times and adapting as needed, saying that customers now "want more than just good food" and eateries need to remember this when they're trying to cater to their target audience. But who really picks those restaurants Irvine helps resuscitate? 
Irvine doesn't pick the restaurants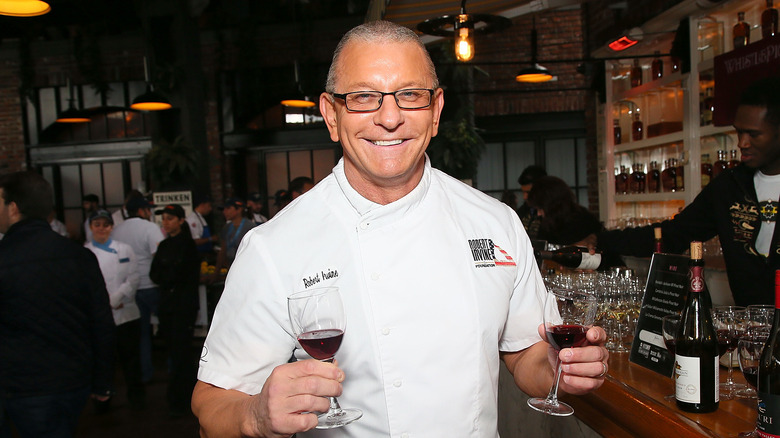 Astrid Stawiarz/Getty Images
While this may come as a bit of a surprise, Irvine doesn't actually choose the restaurants himself. He explained on Twitter that this part of the decision-making process for "Restaurant: Impossible" is not something he's involved in. "I don't choose, they submit and our team and @FoodNetwork pick," he revealed. "I just show up and try to figure it out lol." 
Even though Irvine is highly experienced, working on "Restaurant: Impossible" isn't always easy for him. And he does get pretty invested in each project. As per a Delish piece, Irvine found himself struggling to keep his emotions in check while working on a restaurant in Massachusetts. The owners were facing personal challenges. Additionally, Irvine said that the owners were told about a home eviction notice the day he and his team finished renovating their business. Furthermore, one of their kids was battling a rare genetic illness and also had autism. Irvine was heartbroken. 
Irvine said that he was so moved by their predicament that he ended up arranging for $10,000 to be given to the family so that they could get some time to deal with their home's mortgage. "I burst out in tears the whole show," Irvine revealed.