Here's How To Get Cast On Supermarket Stakeout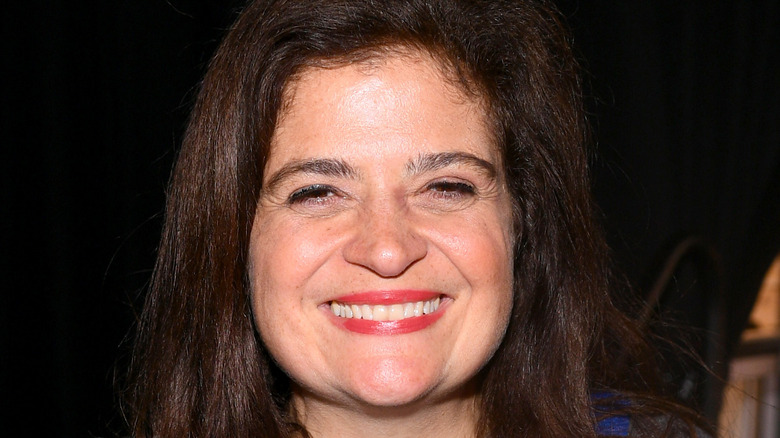 Dave Kotinsky/Getty Images
Hosted by celebrity chef, cookbook author, and Iron Chef, Alex Guarnaschelli, the Food Network's "Supermarket Stakeout" pits four chefs against each other in a competitive pop-up kitchen outside a grocery store, where the chefs are given a different theme for each round and must ask shoppers for their grocery bags to use as ingredients (via IMDb). 
More specifically, the four chef contestants are given $500 in total to use over the course of three rounds, including a round where they don't know the contents of the grocery bags, a round where they can only purchase groceries from one shopper but do know the contents of their bag, and one where they may only purchase five ingredients, in addition to free access to a limited pantry of additional ingredients. Contestants have 45 minutes to buy their ingredients, cook, and plate three servings, with the winning chef walking away with $10,000 (via Distractify). Think you got what it takes?
The application contains more than 50 questions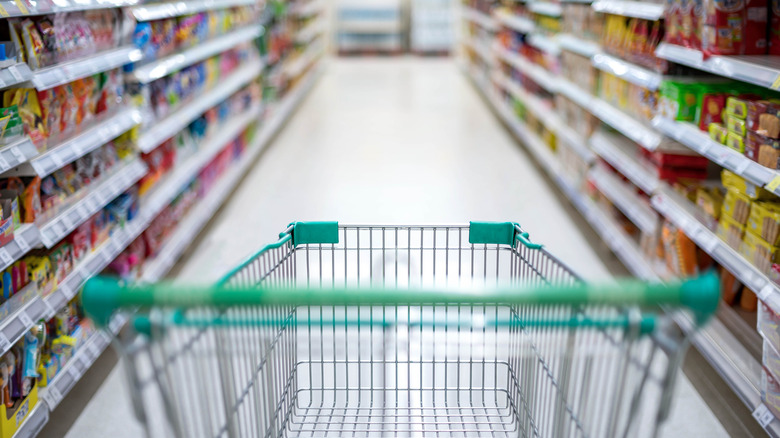 Shutterstock
"Supermarket Stakeout" contestants must be professional chefs to even apply. The official casting page also suggests that the ideal contestant is "an imaginative chef who can improvise a meal under pressure." Applicants also need to complete an application form with 55 items. In addition to basic background information, the application asks for the contestant's last three jobs, whether they have ever attended culinary school, and any cooking awards or accolades they have received, along with whether the contestant has ever tried out for any television programs, and in particular, "Guy's Grocery Games," "Summer Cook-Out," or "Thanksgiving Championship."
The application also requires potential contestants to upload photos of themselves along with photos of the three best dishes they have ever created. Applicants must also describe themselves and why they think they would be a good fit for the show. A 3-minute video is also recommended, though not required. All applicants must also be available for three to five consecutive days for filming. So if this all sounds good to you, apply, and see if you have what it takes to win "Supermarket Stakeout." Just remember to use black pepper if you do appear on the show, which host Alex Guarnaschelli will insist on, and be prepared for its toughest challenge, dessert. And maybe by then, her request for an ice- ream machine will be fulfilled as well.