The Important Request Alex Guarnaschelli Has For Supermarket Stakeout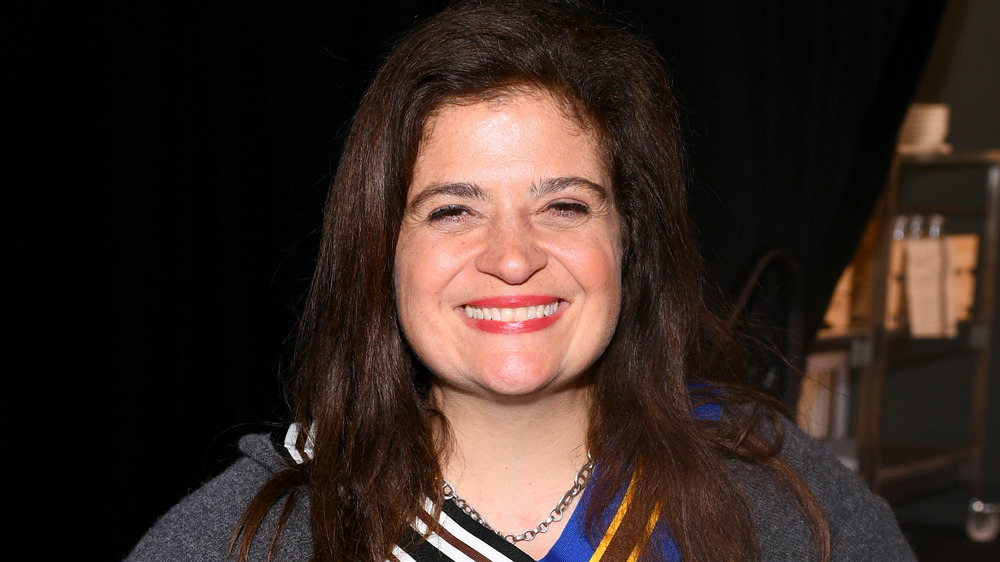 Dave Kotinsky/Getty Images
Renowned celebrity chef Alex Guarnaschelli is an experienced name when it comes to cooking all kinds of delicious food options and impressing her viewers. According to the Food Network, the star first began her journey in France and worked on expanding her knowledge at La Varenne Cooking School before getting more experience with gigs at several restaurants. She's especially fascinated by seafood and is highly skilled thanks to several years in the culinary industry.
Guarnaschelli is currently the host of the competitive reality show, Supermarket Stakeout that has received plenty of good reviews from viewers. It has been especially praised for going beyond conventional TV shows and presenting viewers with something slightly different and unconventional (via TVOverMind). Contestants on the show are required to battle it out and test their negotiation skills, while shopping for ingredients and come up with an impressive dish and working with a limited amount of ingredients. Pretty cool, huh? By the way, Guarnaschelli is a rather dedicated host. Here's why.
Alex Guarnaschelli is asking for ice-cream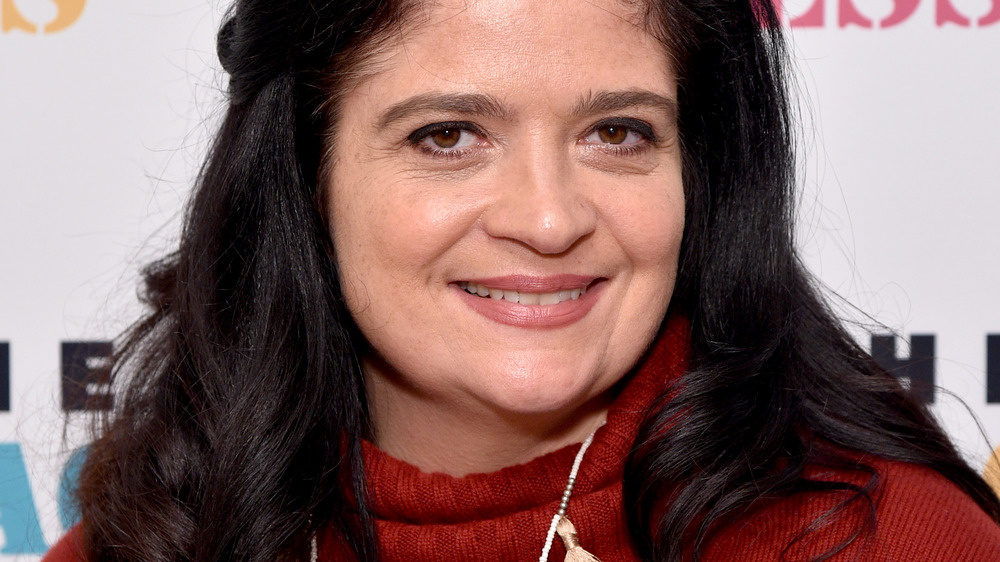 Bryan Bedder/Getty Images
Well, Guarnaschelli takes her job as a host very seriously indeed. She recently tweeted and asked for something special for her viewers and contestants. She wrote, "Hey @FoodNetwork, every week the viewers and I are going to request an ice-cream machine for #SupermarketStakeout ! (Just one) pretty please." Her followers are totally onboard with this idea and have voiced their support. 
A Twitter user wrote that they'd genuinely love to to see an ice-cream machine on the show and they reckon that Guarnaschelli has earned it. Another wondered whether the show's time constraints for its participants leave enough room for ice-cream preparation. Several enthusiastic commentators suggested and joked that the chef should simply get one machine from the Food Network show, Chopped. Another astute viewer commented that the show would get far more interesting to watch with an ice-cream machine up for grabs. They wrote, "...People would maybe get back to kitchen versus shopping longer if they really wanted to make ice-cream." Sounds like a fair deal, eh?