The Stunning Transformation Of Maneet Chauhan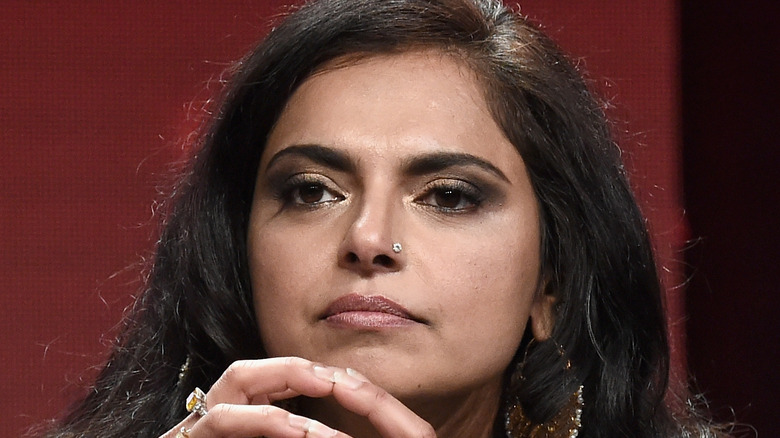 Amanda Edwards/Getty Images
"Chopped" has seen a rotating cast of judges from Alex Guarnaschelli to Amanda Freitag — but one of the most well-known (and now full-time) that you'll see sitting at the judges' table is Maneet Chauhan. The Indian-American chef has been on the Food Network show for years, judging countless dishes prepared by cheftestants and their mystery boxes. She's famous for her critical eye and cutting-edge culinary genius, and has been in the industry since she graduated from the Culinary Institutes of America (via Food Network).
But Chauhan wasn't always the super successful chef and Food Network star that she is today. Like most famous chefs, she worked hard to get to where she is. Not only has Chauhan recently undergone a physical transformation, losing 40 pounds (via Distractify), she's also grown into a confident woman both in and out of the kitchen. Here's a glimpse into how she became who she is today and more importantly, why.
Maneet Chauhan wanted to set an example for her kids and other aspiring chefs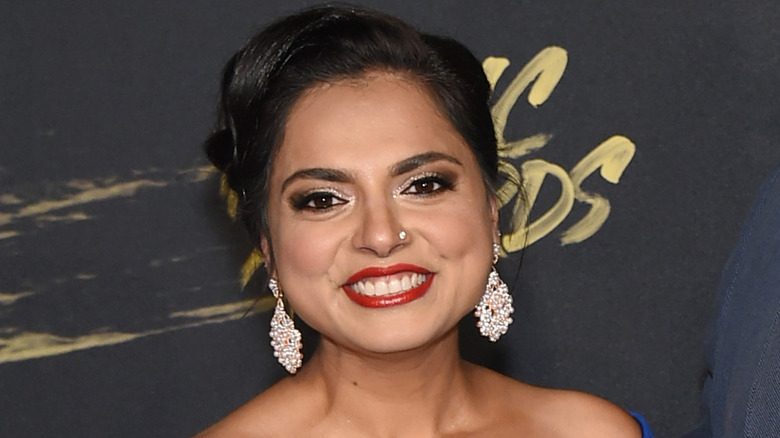 Mike Coppola/Getty Images
According to Food Network, Chauhan's love of cooking started at a very early age. But she wasn't always confident being one of the only female cooks in the kitchen. "When I was 28... I felt awkward, I felt like the odd person out," she confessed in an interview with Parade. "But I think it builds your character, and that's who you are." Over the years, her resume has grown to include an impressive number of accomplishments. Alongside her position as a "Chopped" judge, Chauhan has served as executive chef at some of New York's finest restaurants, became the first Indian chef to compete on "Iron Chef," and won a coveted James Beard Award of Excellence. Needless to say, she's an inspiration for young female chefs around the world.
In recent years, Chauhan has also prioritized her physical health, showing off an impressive 40-pound weight loss. The celebrity chef revealed that she accomplished it through a 1,200-calorie diet that included wine and dark chocolate, and that it was all to be a better role model for her children. "It was important for me to be healthy not only for the way I look or feel but also for the message that I was sending to my kids," she told Parade. "I was telling them it's OK to be overweight and not take care of yourself, and that's not the message I want to send them."