What Martha Stewart Suggests Doing To Become A Better Cook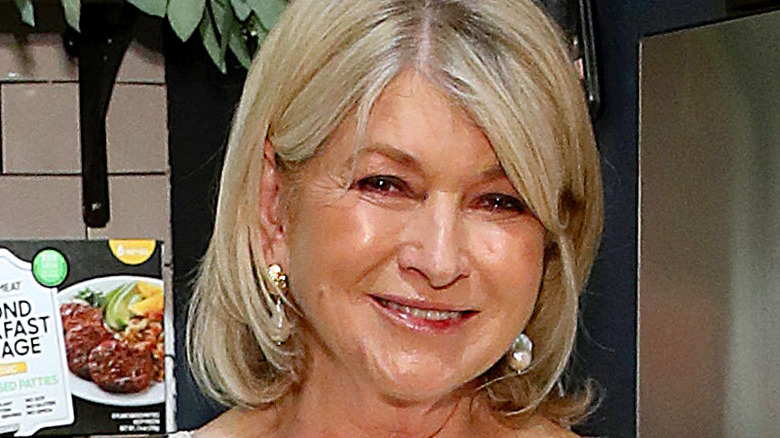 Cindy Ord/Getty Images
Becoming a great cook involves more than experimenting with different ingredients, tools, and appliances. It takes a lot of inner trust and confidence. Many celebrated chefs and television personalities have offered up their own personal cooking tips over the years. For example, Gordon Ramsay has taught audiences and contestants how to effortlessly grate cheese, precisely cut bell peppers, and carefully chop herbs. Ree Drummond believes a good set of knives can be your best friends in the kitchen. She's also a big believer in prepping all ingredients and tools before beginning to cook. 
Samin Nosrat, adored chef and author of "Salt, Fat, Acid, Heat," explains that beginner cooks shouldn't get discouraged by mistakes. "Be kind to yourself, be patient, you're going to mess up, like we all mess up," she said in an interview with Mashed. "I still make a lot of really bad stuff, it happens all the time. It's part of the process." At the end of the day, these folks grace our TV screens and bookshelves to not only inspire us and make our mouths water — they also truly want us to mirror their skills to create lovely works of art in our own home kitchens and restaurants.
Here's what Martha Stewart recommends doing to become a better cook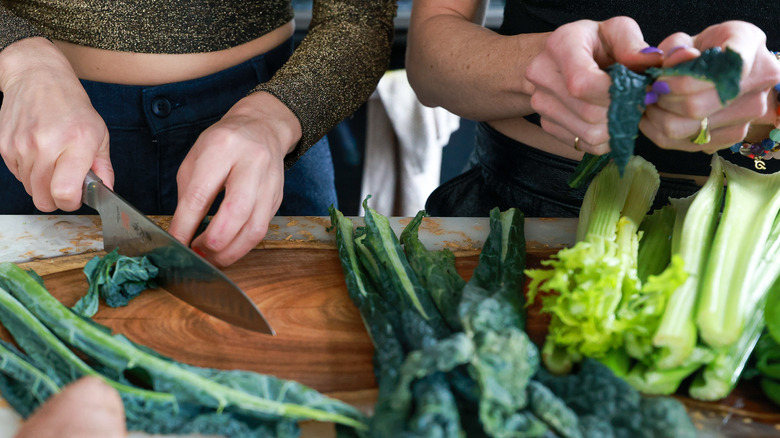 Arturo Holmes/Getty Images
Even domestic goddess Martha Stewart is always finding ways to perfect her craft. She shared some simple ways to become a more secure, daring, and nimble cook. Stewart believes that watching and mimicking the pros — or even home cooks you look up to, like your parents, spouse, or roommates — can have a profound effect on your skills and assertiveness. "Sit as close as possible to the chefs and observe," she told Food52. "I learn by example, and get so many ideas from watching and practicing."
Stewart also believes that going back to school, in a sense, can prove to be in your favor. She added, "I study—I read a lot." If you want to learn the ropes of a certain cuisine or recipe, try diving into a favorite cookbook or food blog that includes step-by-step instructions, tips, and hacks to develop amazing meals. Thankfully, the culinary world is overflowing with endless amounts of inspiration and knowledge. And don't worry, as mentioned before, cooking takes lots of practice to get to where you want to be. You'll be serving and impressing friends, dates, and family around the dining table in no time. Thank you for the words of wisdom, Queen Martha!