This Might Be The Easiest Way To Fill Tacos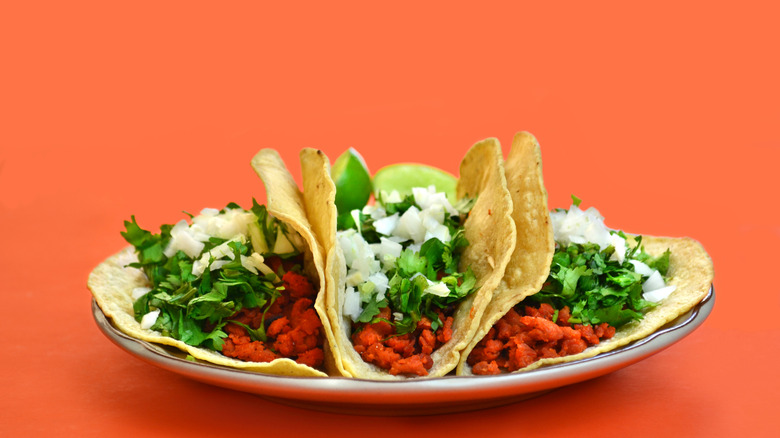 Shutterstock
Tacos are a staple in many households. Per Borracha Mexican Cantina, Americans eat more than 4.5 billion of these soft or hard shell babies every year — filled with our favorite meat and vegetable fillings — and it's said that nearly half of the country visits a Taco Bell once every 11 days! Tacos are, in a word, perfection. In fact, we love them so much, there's a song about them raining down from the sky (as seen on YouTube), and we even dedicate one whole day of every week to Taco Tuesday. 
But for a meal we love so much, it can really be a mess. Meat, lettuce, cheese, and a plethora of other toppings can be overstuffed and easily fall out of the taco — and because they are so prized, you don't want to waste a single bite. So what can you do?
Leave it to famed celebrity chef Rachael Ray – queen of "30 Minute Meal" shortcuts — to give us a genius trick to help fill tacos, ensuring no mess or waste. 
The trick is to flip your muffin tin over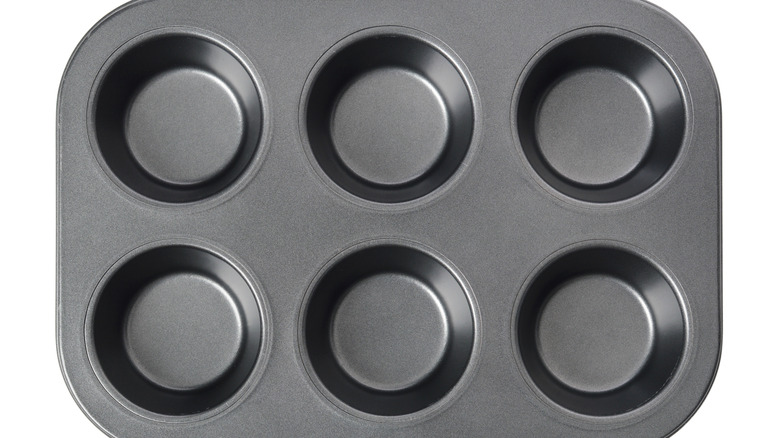 Shutterstock
Ray is a self-proclaimed taco aficionado. The cookbook author shared some of her favorite chorizo and potato tacos for game days on "Good Morning America" and introduced viewers to Tacos Veracruz, which are perfect for fish lovers (get the recipe on her official website). During the pandemic, Ray also hopped on Facebook to give us the rundown on her "impossibly good tacos" that use plant-based meat. Suffice to say, Ray knows how to hit every eater's taco preference. And she also knows a way to fill the shells that ensures you will waste not, want not, and perhaps (equally important) do so in a semi-neat manner where you won't find all those toppings all over the floor when it's time to clean up.
Ray shared on her "Rachael Ray Show" blog that a muffin tin is her secret weapon for filling tacos with ease. Just flip over the tin and use it as a taco shell holder! The way the muffin tin is constructed makes it ideal to slide those hard shell tacos, as well as your soft tortillas, between the muffin cups to have a solid foundation that lets you construct your tacos so the filling always stays inside. This is such an awesome trick, we wish we had thought of it sooner, but there's no time like the present to make your taco game even stronger.