This Famous Chef Catered Kim Kardashian's First Wedding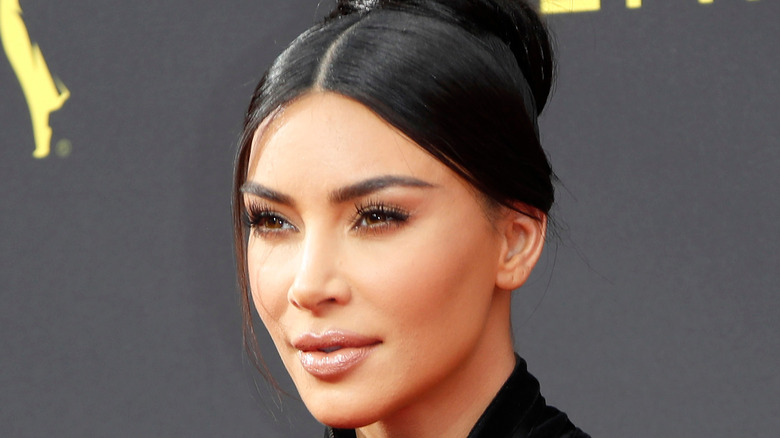 Shutterstock
Kim Kardashian made her name with the reality television show "Keeping up with the Kardashians," which allowed commoners a glimpse into her family's drama-filled life. During those early seasons of the show, you may recall all the build-up and anticipation to her wedding to former NBA player Kris Humphries in 2011. Per PBS, Kardashian's wedding was to be such a showstopper, the production company made it into a two-parter. And even though the union was short-lived — less than three months to be exact — the wedding definitely had all the decadent fanfare you would expect when the Kardashian fam is involved. 
According to People, the wedding, which took place at a private estate in Montecito — think Oprah and Ellen — cost a whopping $6 million. The invitation was created by Lehr & Black who definitely cater to the well-heeled of Beverly Hills and Bel Air. And for those who scored one of these coveted invites, it was just as ornate as you would imagine complete with jet black hematite crystals. And the dress was, of course, designed by none other than Vera Wang. Sounds pretty opulent, right? But let's get down to the best part of any wedding, and that would be the meal that is served. Who does a Kardashian get to cater such a lavish affair?
Famed chef Wolfgang Puck did the catering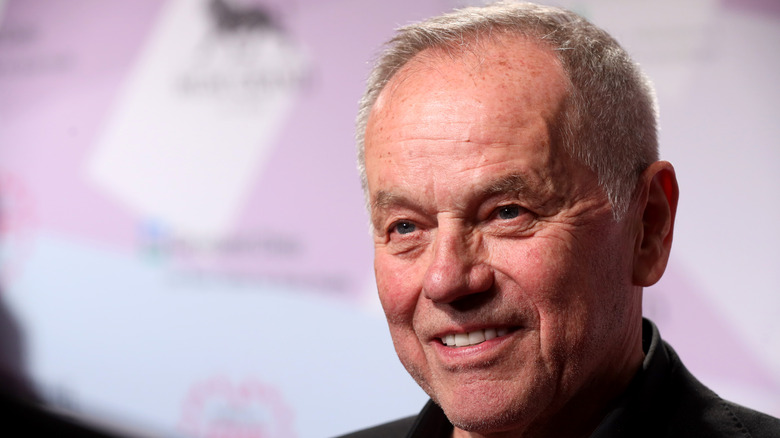 Gabe Ginsberg/Getty Images
Per LA Weekly, famed chef and restaurateur Wolfgang Puck, whose Spago restaurant has always been a place to see and be seen in Beverly Hills, catered the wedding and the menu seems like it could have fed a small country. Naturally, Puck's Margarita and BBQ chicken pizzas were served as appetizers. Other small bites for wedding goers to nibble on included mini fish tacos, mini braised short ribs, soup shooters, spicy tuna tartare, along with a watermelon-infused sangria to sip on. If you ask us, that would be all we needed, but this was a Kardashian wedding so, there was so much more.
Puck also created an iced seafood display with lobster, shrimp, mussels, oysters, clams, and crab claws for those who wanted to fill up on all things fish. For those who saved room after these small bites, there was a sit-down dinner that featured two courses, which included a pasta dish, chicken, and caramelized brussels sprouts with summer truffles and rosemary. Our pants are feeling like they are going to pop open just reading that list. And of course, when it came to the sweetest part of the meal, Puck really outdid himself. The desserts were as over the top as the rest of the wedding — donuts, cobblers, cookies, cupcakes, whoopie pies, filled churros, and even crème brulees. They definitely covered all the bases.