Here's What A Dance Party Hosted By Ina Garten Would Sound Like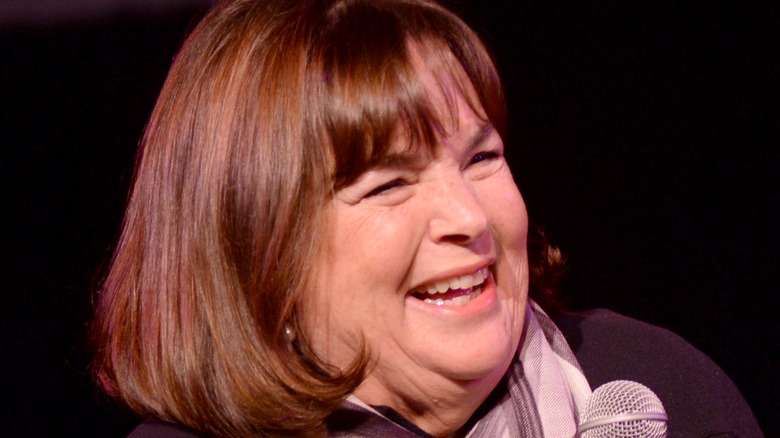 Brad Barket/Getty Images
If you've ever watched an episode of "Barefoot Contessa" and dreamed of being invited to one of Ina Garten's signature Hamptons soirees, well, you might not get an invite anytime soon, but now you'll know what type of tunes Ina Garten might choose to play during the bash. That's because Garten herself decided to treat her fans to a Spotify playlist, appropriately titled "Ina's Dance Party," in which she shared some of her favorite tunes to get the party started (via Spotify).
She announced the playlist on Twitter on May 28, telling her over 200,000 Twitter followers that "life is starting to feel more normal again and I just feel like dancing." That's right — you can recreate Garten's own dance party playlist, right in the comfort of your own home (perhaps after whipping up one of her many, many legendary recipes?).
This also isn't the first time that Garten has thrilled her fans with a themed playlist to blast over their speakers at home. Also on Spotify, she has previously released "Ina's Cooking Playlist: Women Who Rock" as well as a Parisian themed playlist titled "Ina Garten's Trip to Paris," which appropriately includes a sweet depiction of Garten and her husband Jeffrey as the featured image. Her musical taste for those particular shares was a diverse mixture of different genres and decades, and her latest playlist is no different.
What's playing at Ina's dance party?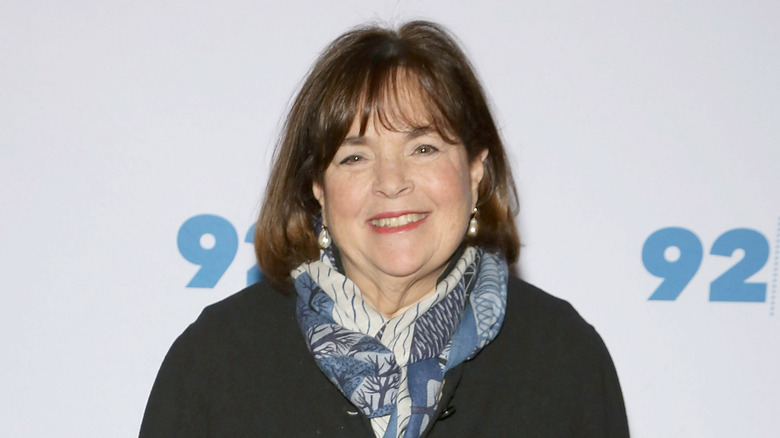 Manny Carabel/Getty Images
The playlist itself is a relatively lengthy compilation of 57 songs that lasts just over three hours, giving you plenty of Garten-approved jams to get the party going (or simply enjoy a fun evening at home). It's an eclectic mix of different vibes, and you'll be hard pressed to stop your toes from tapping through at least a few of the hits on her list.
Garten included plenty of vintage flair with songs from legends such as Sam Cooke, Four Tops, The Temptations, and Martha Reeves & The Vandellas. Also, while the playlist wasn't entirely female-dominated the way her cooking mix was, she had divas from Aretha Franklin and Diana Ross to Adele represented with their hits. It's curated as well as one of her many cookbooks, with a bit of surprise sprinkled in here and there. If a dance party to you is synonymous with disco, fear not; she's included Donna Summer's song "Last Dance." Prefer an old school girl group? The Supremes are on there with "You Can't Hurry Love." More of a classic rock fan? You'll find a hit from Eric Clapton. Prefer contemporary crooners? Norah Jones' smash hit "Don't Know Why" found a spot on the list (it appears to be a favorite of Garten's, as she also included it on her "Ina Garten's Trip to Paris" playlist). And honestly? We dare you to stay seated when "Footloose" starts playing.