Here's Where The Name 'Barefoot Contessa' Really Came From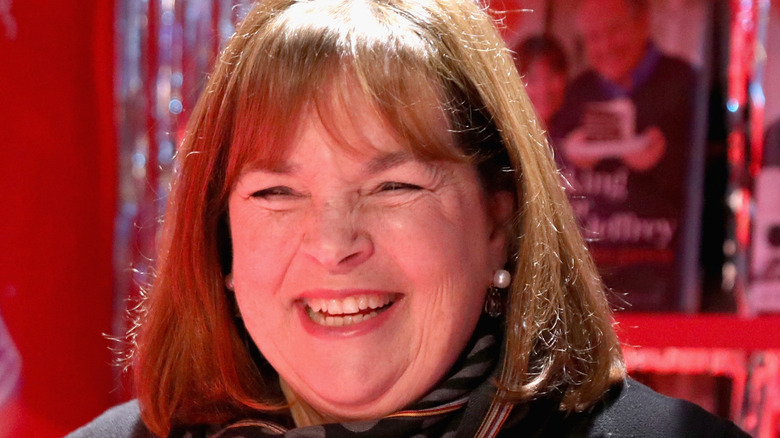 Amy Sussman/Getty Images
Ina Garten's culinary empire is full of everything from best-selling cookbooks to cookware, a trending blog, and of course a cooking show, and they all go by the name "Barefoot Contessa." When you hear that moniker, many things may come to mind, but a little store in The Hamptons probably isn't one of the first. Ironically enough, Garten's success began in that very place, and it's precisely where her brand was born. 
According to the "About Ina" section of the Barefoot Contessa website, long before the release of her first wildly popular cookbook, Garten ran a highly successful specialty food store for 18 years, and it was called — you guessed it — Barefoot Contessa. "I came across an ad in the New York Times for a specialty food store for sale in the Hamptons, and I decided to investigate," Garten recalls in the write-up. "I made the owner of the store a low offer, thinking I'd go home and decide if I really wanted to make such a dramatic move." 
As we all now know, the rest was history. Despite how spontaneous her decision seemed at the time, Garten said she was determined to make it work, and she quickly went from having zero experience in the food business to, as she says, "18 years of perfecting baguettes and chicken salad."
Ina Garten didn't come up with the name Barefoot Contessa
When Ina Garten took over the specialty store, it already had an established reputation in the East Hampton community, and she was keen on maintaining it. Even as she assumed the property in 1978, it already donned the name that made her famous, she shared on her website's archived Q&A: "The former owner is Italian and her family called her the Barefoot Contessa when she was young. It's about being elegant and earthy which is what we're about."
"Barefoot Contessa" is also the name of a classic 1950s movie with Humphrey Bogart and Ava Gardner. The influence of the classic cinema piece is evident in the aesthetic of her cooking show, and doesn't go unnoticed by her fans, who prompted her to clarify that the lounge music used on the Food Network program is actually custom-composed. As well, the wardrobe she wears in every episode is custom-made. The result over all that time has become the "Barefoot Contessa" culinary style that many have come to know and love. As it turns out, Barefoot Contessa has more meaning that the "store-bought is fine" meme suggests, and while it's technically a borrowed name, we can't imagine Garten without it.