This Is Guy Fieri's Biggest Grocery Store Pet Peeve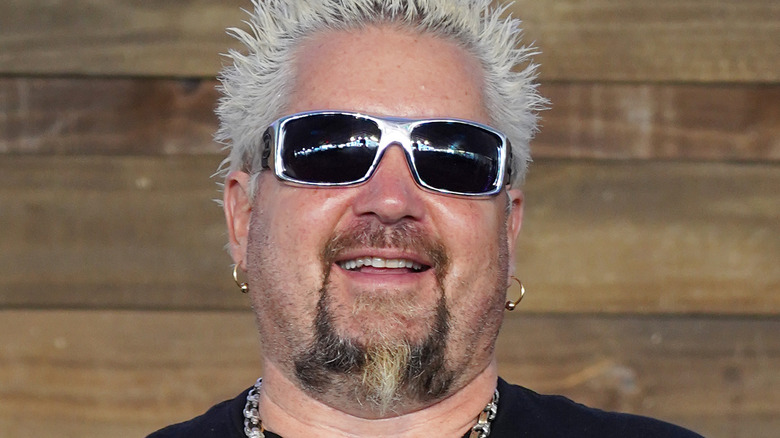 Alexander Tamargo/Getty Images
Celebrity chef Guy Fieri, as per his website, delighted those around him when he was just a child by putting his passion for food to good use. The dynamic Fieri started selling delicious pretzels from a cart that he made himself with his father's assistance. It even had the perfect name: "The Awesome Pretzel Cart." Fieri has continued to beat the odds over the years, building a huge fan base for his work.
One of his most popular shows, "Guy's Grocery Games," pits talented participants against each other as they try to pick out the right groceries to prepare an impressive dish for the judges in a short amount of time. Turns out, Guy Fieri takes grocery shopping rather seriously in real life as well. "I love going to the grocery store, especially a great one," he told Food Network. "[When] there are a lot of organics, unique ethnic foods, real nice big produce sections, that's always one of my favorites."
But carts with wobbly wheels annoy Fieri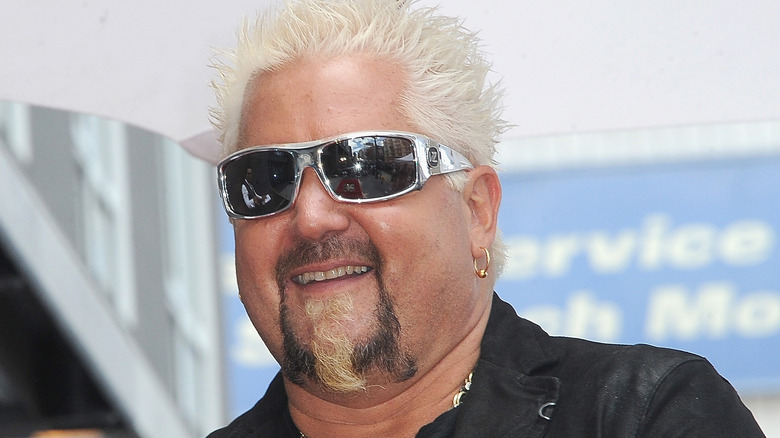 Albert L. Ortega/Getty Images
What's the one thing that Guy Fieri doesn't like about grocery shopping? It's a very relatable complaint. Fieri told Food Network that he hates grocery store carts with wobbly wheels. In fact, he's so wary of them that he even tests carts at the grocery store before using them. Despite his best efforts, he can't fully avoid them sometimes. He said, "I got one the other day. I was at a store and I got a wobble wheel." Oh no.
Understandably, Fieri was pretty upset when he figured out that his chosen cart wasn't the most ideal option. To combat the wobbliness, he added lots of heavy products at the front corner of the cart. The hack helped balance things out a little. Fieri admitted, "A wobble wheel is really what I can't stand, especially on a big cart like a big flatbed cart."