Aldi Fans Are Loving This Blue Bell Ice Cream Flavor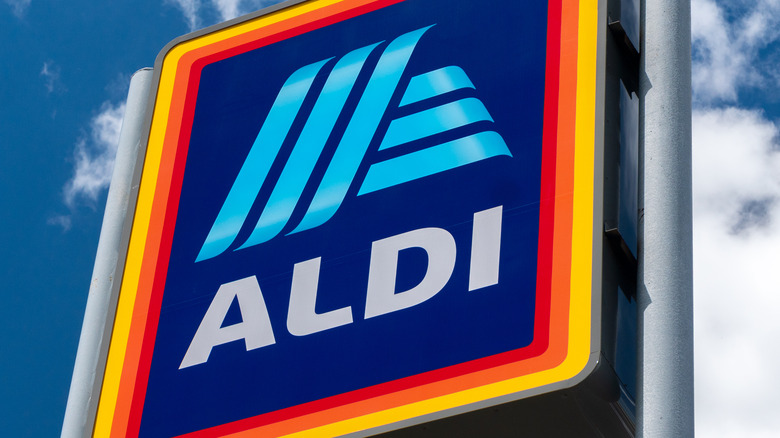 Shutterstock
Aldi might be known for its many amazing store brand products, but the budget-friendly market is also great about stocking your favorite name brand products, too. Thankfully, that includes one specific, delicious flavor of Blue Bell Ice Cream, among others. According to an Aldi fan Instagram account, @aldi.mademedoit, the store is carrying Krazy Kookie Dough ice cream from Blue Bell. 
The account first shared a photo on Friday, June 4, which received around 900 likes. The caption read, "I am here for this bad boy @bluebellicecream. I bought two of them because I love everything cake batter and cookie dough." While the flavor is not currently listed on the Blue Bell Ice Cream website, it does appear to be a beloved flavor that cycles through every so often (via KHOU). So, if you are lucky enough to find it at your local Aldi, you definitely won't want to miss it.
This is what shoppers are saying
According to KHOU, Krazy Kookie Dough Blue Bell Ice Cream is a cake batter flavored ice cream with tons of sugar cookie chunks folded into the delicious frozen treat. Customers also had tons to say about the exciting new development just in time for summer. One fan commented, "I love that one! The colors are cute too!" Someone else wrote, "this is my kids favorite flavor! I'm so glad they're carrying it!" Another person said, "this definitely sounds yummy!!!"
But someone else suggested that the brand of ice cream must be a regional offer because it was not available at their Aldi store. As it turns out, it is. Blue Bell Ice Cream is sold at Aldi stores in Texas, and might be at other locations throughout the South, but you won't find it in other parts of the country, like California. So check your Aldi, but know it might not turn up.