Aldi Shoppers Are Obsessed With Its Fruity Breakfast Breads
No one can argue that Aldi has some seriously good bread — you really can't go wrong with the L'oven white bread or the Specially Selected baguette. The grocery chain even has options available for anyone looking to eat smart, and their multigrain wheat bread can easily compete with the tastes found in any white bread. Now, Aldi has once again outdone itself, with their latest offering that has already turned quite a few heads. 
Instagrammer @theamazingaldi recently discovered that the grocery chain now carries a variety of breakfast breads, perfect for even the pickiest eater. They posted a picture of the find, alongside the caption, "Happy Sunday! Lemon poppyseed and blueberry breakfast bread for the win. What are you doing with yours?" The post has blown up since it first went live, having raked in over 1,000 likes. Fans have chimed in, drenching the post in love and recipe ideas.
A cavalcade of love and recipe ideas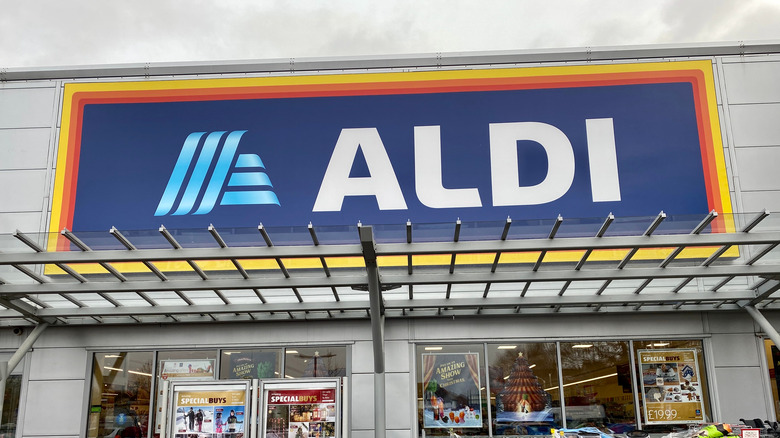 Shutterstock
Fans have fallen for the post and chimed in with a ton of love, agreeing that "The blueberry one is awesome!" and "I need an aldi trip ASAP." Others shared what they have done with the bread since buying it, with comments ranging from "Lemon Poppyseed Stuffed French toast with fresh strawberries!!" all the way to "Bread pudding.. also nom Aldi related but made doughnut bread pudding with the leftover doughnuts from National doughnut day." Others have daydreamed about what spreads to pair it with, commenting, "Mmmm, I would toast & spread whipped cream cheese on it I'm going to have to pick up some." No matter how you like your breakfast bread, this latest baked good can easily accommodate anyone.
If you have searched high and low for a new breakfast item to help you start your day, set your sights on this latest loaf. Aldi has once again raised the bar with this offering and with a bread as popular as these, you want to make sure to grab a loaf or three before others swipe them off the shelf. Make your move now, as you don't want to go another day without these treats in your life.