Kourtney Kardashian's Go-To Workout Snack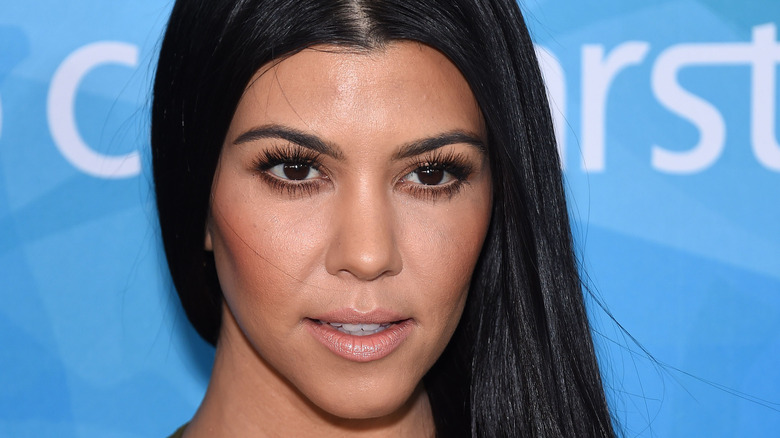 Shutterstock
Kourtney Kardashian, the pretty low-key sister on the reality show "Keeping Up with the Kardashians," is known for her stringent clean eating and self-care rituals. She shares this passion on her own website called Poosh, which is dedicated to all facets of taking care of the body and mind, and basically living your best life. Per E! Online, the 42-year-old is so dedicated to exercising, as one example, she makes time for a workout 5-6 times per week, favoring the morning for her sweat sessions.
However, the oldest Kardashian sister knows that in order to have the level of energy required to maintain and maximize the time she spends toning and burning calories, she needs to eat the right foods to fuel her body. For her, that means lots and lots of avocados. Avocados are definitely a part of the California fabric so it makes sense that the Los Angeles-based star would be a fan of these creamy, lush, and nutrient-packed fruits that you can literally buy on the roadside in many West Coast towns. But, it's the snacks that Kardashian makes with avocados that might give you some real inspiration.
Kardashian makes avocado pudding and hummus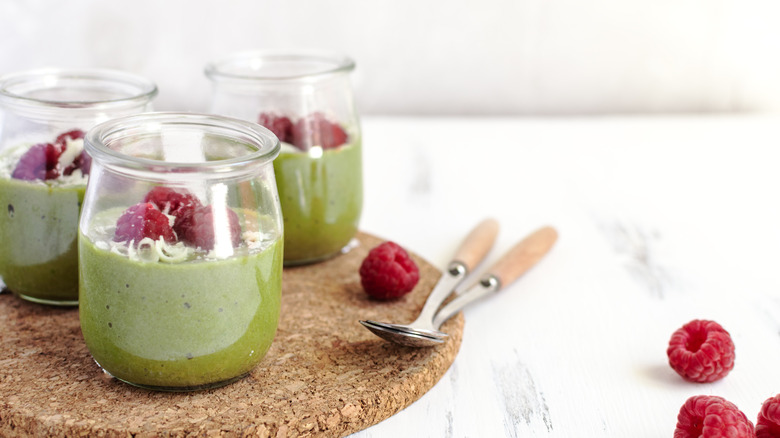 Shutterstock
According to Delish, the mom of three makes an avocado pudding as a power snack before she begins her morning workouts and prior to her busy and hectic Kardashian-filled day. E! Online also shared what Kardashian does in a day to fuel her body, revealing that before she even thinks about breakfast, she takes a vegan probiotic shot. As she told the outlet, "Then, almost every morning, I eat freshly made avocado pudding with E3Live blue-green algae, bone broth protein powder, and MCT oil. It only takes a few minutes to make and it provides healthy fats to give me energy before a workout." If that particular avocado pudding recipe sounds a little too intense, she also posted a more mild version that only requires avocados, sugar, honey, and organic whole milk, per Business Insider.
Kardashian also shared that she sometimes uses avocados for her afternoon snack as well, turning it into hummus. Instead of the traditional chickpeas, she mashes up avocados for the dip served alongside some crisp vegetables. Delish does note that while avocados are good for you and just one provides 322 calories, you may want to stick to using just half if you get on the regular avocado pudding bandwagon.