This Classic Italian Recipe Reminds Giada De Laurentiis Of Childhood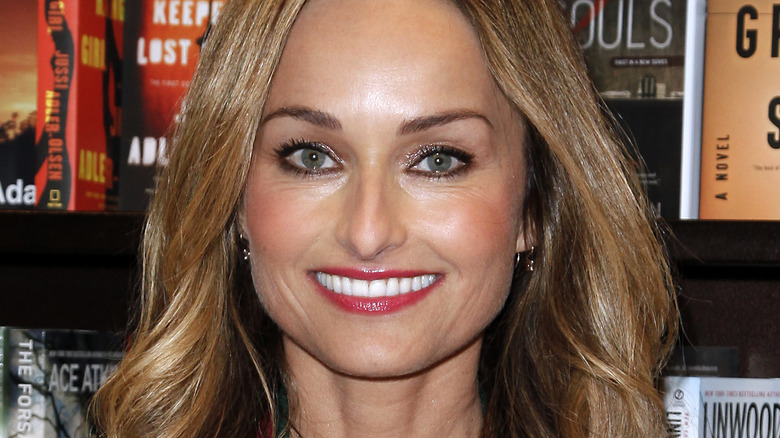 Cindy Ord/Getty Images
Giada De Laurentiis is both Hollywood and culinary royalty. The Food Network personality and cookbook author is the daughter of Italian actress Veronica De Laurentiis and actor Alex De Benedetti. Her grandfather, of course, is the movie producer Dino De Laurentiis.
According to Food Network, Giada was born in Rome, Italy and grew up in a large Italian family in which food played a significant role. As a child, after emigrating to the States, she spent many days at her grandfather's restaurant, DDL Foodshow (with two locations in NYC and one in Beverly Hills). That love of food made a lasting impression on the young Giada. After graduating from the University of California with a degree in anthropology, she returned to school to study at the prestigious Le Cordon Bleu in Paris, France and focused on cuisine and pastry instruction.
Throughout her career, De Laurentiis has always tapped back into her Italian roots. Her Emmy-winning cooking show, "Everyday Italian" on Food Network sees the culinary whiz cooking everything from lasagna to lemon basil spaghetti. And most recently, she traveled throughout Italy with celebrity chef Bobby Flay on the Discovery + special "Bobby and Giada in Italy."
Her favorite taste of home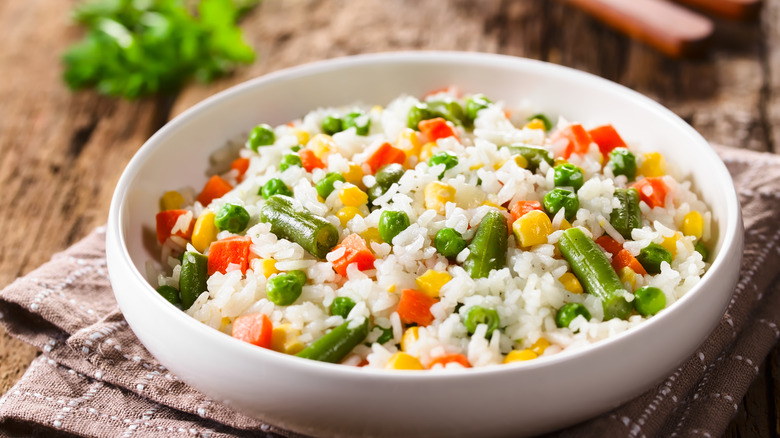 Shutterstock
Of all the dishes that De Laurentiis makes, though, there's one particular recipe that reminds her of growing up in Rome. On her Giadzy site, the chef calls out insalata di riso (rice salad) as the one dish that brings her back to the days of family meals in Italy. "This is a classic recipe I ate all the time as a kid," she says, adding, "Traditionally, this is made for gatherings, picnics, and lunches on-the-go." De Laurentiis says she also likes the dish as a meal prep staple for its ability to keep for days in the fridge — just make it on a Sunday and eat it throughout the week as a side. 
This simple recipe only takes about 10 minutes of prep time and 10 minutes of cooking time, so it's a great and easy addition to a family meal. The insalata di riso starts with four cups of cooked long grain white or brown rice — which is the only stove time required in this simple yet satisfying meal. 
A recipe straight from Rome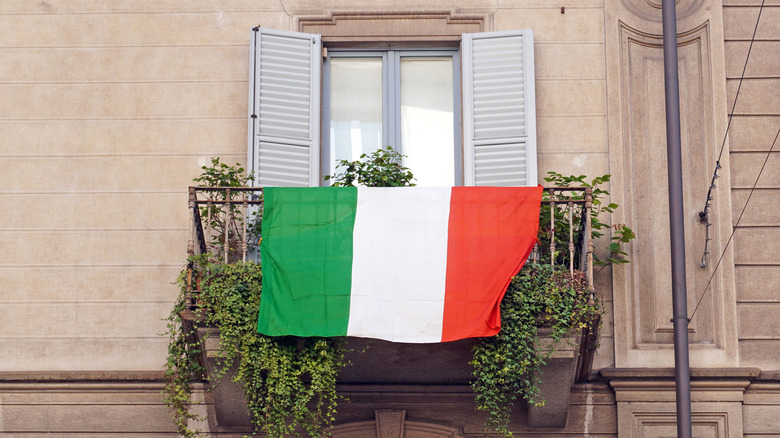 Shutterstock
After you cook the long grain white or brown rice, next you'll want to combine it in a large bowl with about a cup of diced provolone cheese, a cup of thawed frozen peas, one cup chopped and pitted kalamata olives, about one-and-a-half cups of diced prosciutto cotto or ham, one teaspoon kosher salt, one diced fennel, and one cup diced roasted red peppers. Hard boiled eggs and a can of drained tuna are optional ingredients.
From there, de Laurentiis says the skies are the limit for this dish — "Feel free to omit the eggs and tuna if they're not your taste, and you can swap out the ham for any similar meat, and same goes for the provolone cheese," she says on her Giadzy post.
Giada also makes a dressing to toss into the salad, made from red wine vinegar, extra virgin olive oil, kosher salt, and dried oregano.
This recipe, with its flavors of Italy, might just be your next favorite summer lunch or picnic side dish. And it's celebrity chef-approved!