The Truth About The BTS Burger King Rumors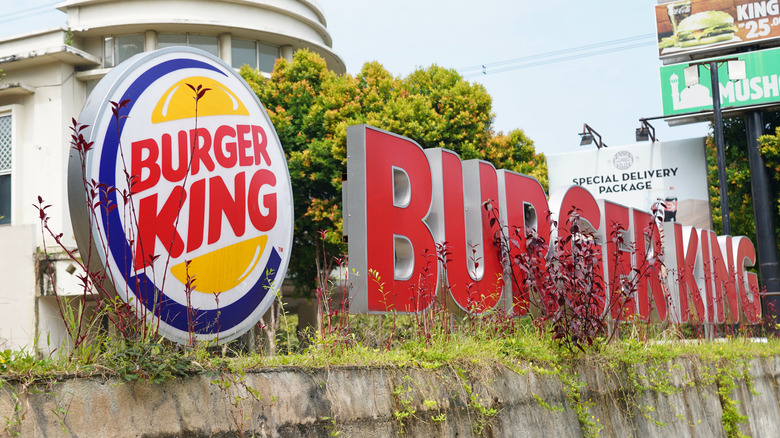 Shutterstock
For a time, Burger King baffled fans and social media followers in Indonesia by sharing an image with the caption "Can't wait for" along with what looked like the symbol of Korean mega boyband BTS. The posts, which were shared on both Facebook and Twitter, intrigued and infuriated BTS' legion of fans, since the group's collaboration with rival chain McDonald's had just taken off. 
It took a bit of careful sleuthing on the part of BTS' Indonesian fans, who took to Twitter to raise questions about the Burger King post. One BTS fan tweeted, "@McDonalds don't know but this image been used by Burger King is pretty much your image from The BTS Meal" along with an image of the BTS and McDonalds collaboration offer. Another highlighted an odd difference between the logos, along with a totally legit question, "But there are 6 sticks I mean where're the 7 ??!!" A third posted a series of laughing emojis with the comment, "I'm sorry I laughed Btw I think they did it on purpose to avoid lawsuit."
The Burger King ad turned out to be a tease for a set meal offer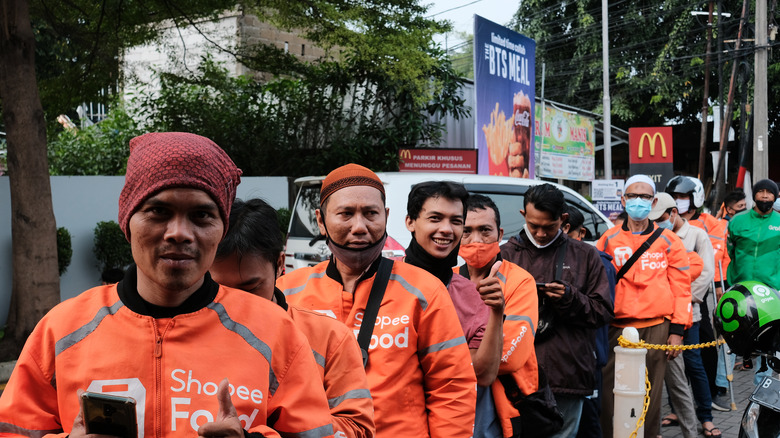 Shutterstock
As with many things, all was revealed in due course, and it turned out to be a head turning Burger King campaign for a set meal offering a sandwich or a piece of chicken, drink, fries and dessert with the slogan "Botek Tetep Senang" — which Google Translate has said means "still happy" (via Facebook).
The Burger King Indonesia campaign was cheeky, no doubt, but if it had wanted to get people's heads turned it did a great job of doing that, and we can't blame them for wanting to snag a bit of the hype generated by the BTS/McDonald's collaboration for themselves. As the Australian Broadcasting Corporation reported, more than 12 McDonalds' restaurants had to be shut, after food delivery drivers converged on the restaurants to fulfill orders for the new BTS meals. Public health officials are even reportedly worried that the rush to get to McDonald's, along with the crowds that have begun to gather at the fast food giant's restaurants, could trigger a fresh wave of COVID-19 infections.