How Bobby Flay Helped This Battle Of The Brothers Judge Get A Book Deal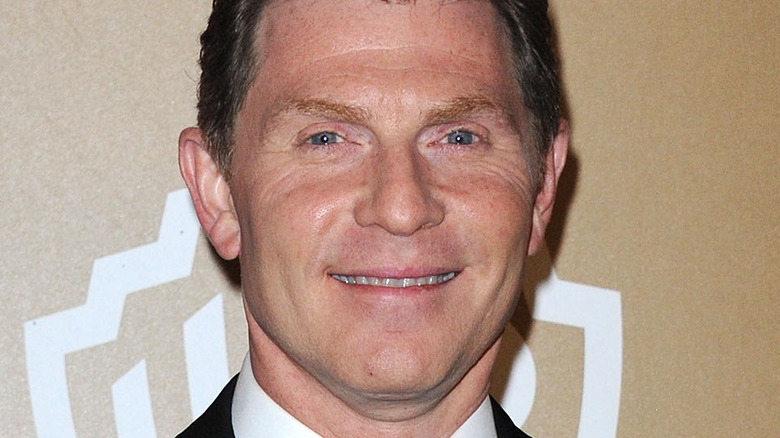 Shutterstock
We may receive a commission on purchases made from links.
Bobby Flay is perhaps most well-known for his role hosting popular Food Network shows like "Throwdown! With Bobby Flay" and "Beat Bobby Flay," as well as his work at his five renowned restaurants. But it turns out he has not only made a successful career for himself, but he has also helped his fellow chefs achieve their own career aspirations. Flay was just the mentor former "Top Chef" contestant Leah Cohen needed when it came time for her to write and publish her debut cookbook. 
Cohen, who is the owner and chef of the popular New York City restaurant Pig & Khao, is the recipient of a StarChefs Rising Stars Award and will serve as a judge in the upcoming Discovery+ cooking competition series "Battle of the Brothers," per Star Chefs. She has no doubt had an impressive cooking career but needed just a little bit of help when it came to launching her career as a writer. Luckily, that's where Flay stepped in. Flay, who has written 15 cookbooks of his own, including "Bobby Flay's Mesa Grill Cookbook" and "Bobby Flay Fit," is certainly no stranger to the publishing process, per Insider. After hearing she was interested in writing her own book, he introduced Cohen to some agents he knew, which got the process started on Cohen sealing her own cookbook deal.
Leah Cohen released her debut cookbook in September 2020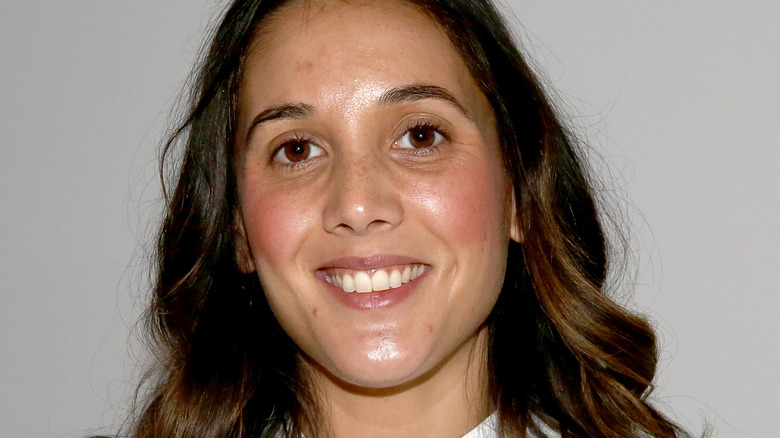 Paul Zimmerman/Getty Images
"We have known each other a long time and in a meeting I told him I wanted to do a book. Bobby put me in touch with a couple of agents and after a few meetings, I decided to go with Sharon Bowers. That's how we got the ball rolling," Cohen explained to Cherry Bombe, telling them "this book wouldn't have happened without Bobby introducing me to agents. I needed that help and without him, I wouldn't have gotten here."
Cohen's first cookbook, entitled "Lemongrass & Lime: Southeast Asian Cooking At Home," was released last September. It contains over 125 recipes, including her famous halo-halo recipe, as well as reflections on her Filipino heritage and stories of the trips she has taken across Southeast Asia that have deeply influenced her cooking. "Leah Cohen is the genuine definition of a 'great cook.' She understands her arsenal of Southeast Asian ingredients better than anyone I've ever met. Sign me up for Fried Red Snapper with Green Mango, Cashews, and Crispy Garlic," Flay said of the cookbook (via Amazon).