Why Giada De Laurentiis Recommends This Sweet Pastry For Father's Day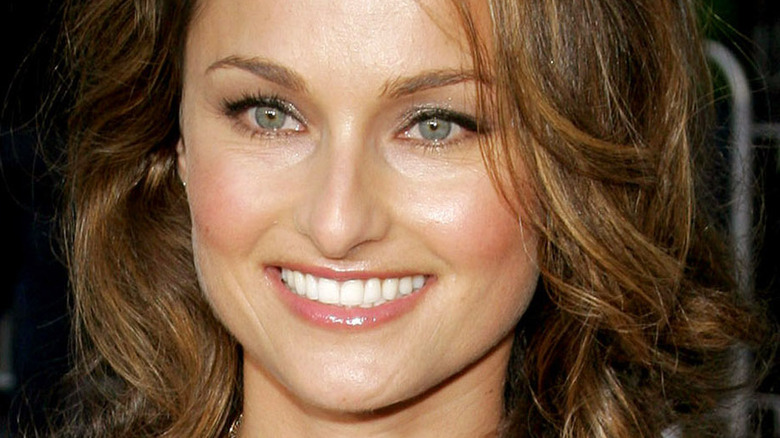 Shutterstock
Italians may celebrate Father's Day in March, says Giada De Laurentiis, but that doesn't mean you can't serve your dad a little something from Italy while celebrating stateside. This year, De Laurentiis recommends gifting dad a plate of doughnut-like goodies called zeppole, as is Italian tradition on March 19, also known as La Festa di San Giuseppe. They are served straight from the fryer and blanketed with a coffee glaze, so they will be a welcome wake-up call for dad.
De Laurentiis' zeppole can be made in half an hour with pantry staples like flour, butter, and eggs, she explains on Giadzy, her lifestyle website and online marketplace for Italian products. They are slightly crispy on the outside and light and fluffy on the inside, and their flavor depends on how you finish them. If you do not have whipping cream or coffee-flavored liqueur for the glaze, De Laurentiis suggests dusting them with powdered sugar or dipping them into jam or Nutella. Frying them until golden in a healthy few inches of vegetable oil, though, is a must.
What's the difference between zeppole and doughnuts?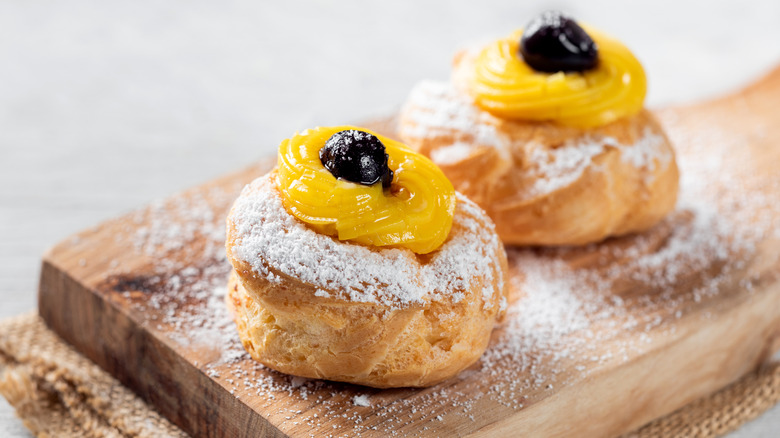 Shutterstock
"Zeppole are essentially Italian doughnuts — but they're more light, similar to a beignet or fritter," explains the Giadzy recipe. Unlike most American-style doughnuts, they do not require yeast, which means the dough can be made faster since it does not need time to rise. You will need to combine the dough ingredients over heat before gradually adding the flour and eggs, similar to the method for French pâte à choux, says De Laurentiis. The dough can then be dropped into the oil with an ice cream scoop for shareable, bite-size fritters.
De Laurentiis puts an American twist on her zeppole by finishing them with a powdered sugar-based glaze. Italian zeppole di San Giuseppe, on the other hand, are filled with rich pastry cream or ricotta and adorned with a black cherry, she says, and they can be found in shops all over the country on the holiday. Each region has its own twist on the traditional dessert, according to An American in Rome, so that means you, too, have the freedom to exercise culinary liberty in the name of your dad's taste buds.