This Is Michael Symon's Ultimate Secret Ingredient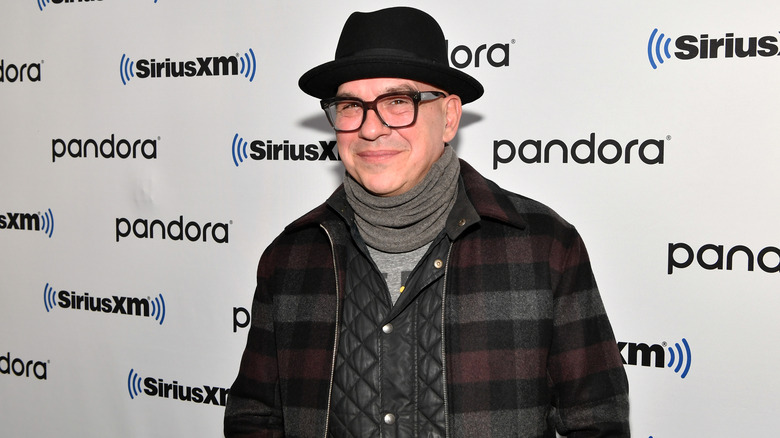 Slaven Vlasic/Getty Images
It's no secret that Michael Symon is a talented chef. Though as of late he's gained a massive amount of popularity through his stint as one of the co-hosts of The Chew, the Cleveland native's rise to fame started in 1998 when Food & Wine Magazine named him Best New Chef (MichaelSymon.com). Since then, he's opened up a number of restaurants, appeared on "Iron Chef," and authored six top-rated and award-winning cookbooks. With all of his accolades, it's safe to say that this chef knows his stuff. That's why when he reveals any of his secret cooking ingredients, you should mark them as gold. 
The celebrated chef's Food Network show "Symon's Dinners Cooking Out" is known for showing you how to make his favorite outdoor recipes by using simple and common ingredients from your pantry (Cleveland.com). There's one particular ingredient that he considers to be his smoking gun — and no, it's not salt or pepper. According to Food Network, Symon's secret ingredient of choice is actually lemon. But what's so special about using lemons for Symon? The answer is pretty simple and one you should always remember.
The acidity of lemons plays a big part in why it's his favorite ingredient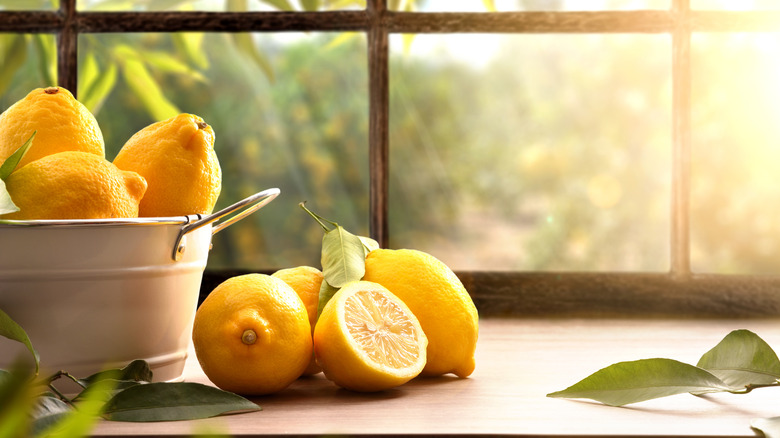 Shutterstock
According to the former "Iron Chef America" contestant, lemon is his secret ingredient because it helps with fatty foods. "Cooking with as many fatty animals as I do, I can't live without the acidity of lemon (both juice and zest) to cut through the fat," Michael Symon said (Food Network). A 2012 article in the Seattle Times seems to co-sign Symon's notion as writer Lee Havlicek notes that the citric acid in lemons can help "break down fats, carbohydrates, and protein." Likewise, Havlicek said that the entire flavor profile of a dish can change when lemon juice or zest is added to a dish.
That isn't the only thing that lemons can do though. According to Healthline, cooking with or consuming lemon can lead to many health benefits, too. The site notes that lemon can help improve your heart health, control your weight, protect against anemia, improve your digestive health, and more. And, as most of us know, lemons can also be a great natural cleaner. From brightening your aluminum to deodorizing your garbage disposal, there are plenty of uses for those extra lemons you have sitting around (Cooking Light). However it is that you choose to use them though, you can't go wrong stocking up on refreshing fruit.