How Long Soups Last In The Freezer, According To Ina Garten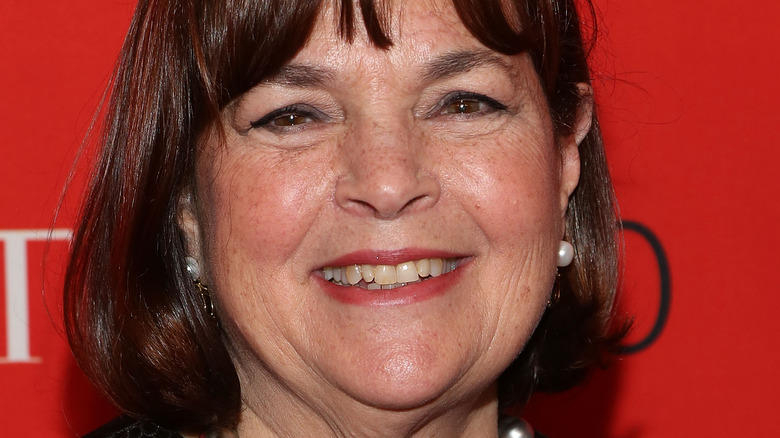 Taylor Hill/Getty Images
Ina Garten is a big fan of soup. According to The Kitchn, the Barefoot Contessa has more than 50 recipes for this hearty, nourishing dish, and rumor has it she likes to serve it as a first course. If you are wishing she would invite you over for a bowl, get in line! Garten even revealed on her own website that her all-time favorite soup for dinner is Italian Wedding. So, it's fair to say that, whether you are looking for a mushroom or lentil soup to warm you up on a cold winter's night, or a nice cool gazpacho for a hot summer's afternoon, Garten has got you covered. 
And boy does she have a lot of soups to choose from, including her tomato and eggplant soup. As the "store bought is fine" chef shared on Instagram, "I love a nice two-fer. I make a big batch of something and use the leftovers to make a second, completely different recipe the next day. This Tomato & Eggplant Soup is a hearty winter lunch, and I use the leftover soup as a sauce for delicious Baked Pasta with Tomatoes and Eggplant. No one will even know they're eating leftovers!!!" But, if Garten makes too much soup or makes her soups in big batches, what is the shelf life of this favored staple when stored in the freezer?
Ina Garten says soup can last for months in the freezer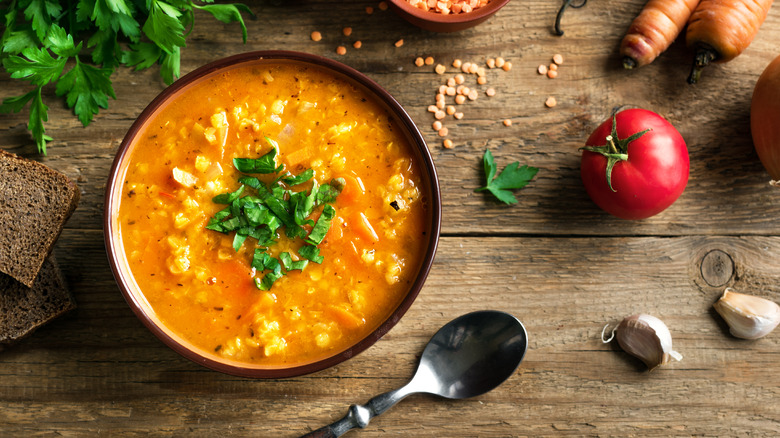 Shutterstock
Luckily, we are not the only inquiring minds who want to know how long properly stored soup can last in the freezer before it becomes a victim of freezer burn and its flavor and texture breakdown. A woman after our own hearts from Elba, New York took to Ina Garten's "Ask Ina" page to find out the answer to this question. The New Yorker got her answer, with Garten sharing, "Most soups and chicken stock will last in the freezer for 4 to 6 months."
This is a little longer than Foodsafety.gov says your soup with vegetables and meat added will last in the freezer. They suggest that soup properly stored in the freezer has a shelf life of up to 3 months. But obviously, soup doesn't magically go bad when it hits the 3 month mark; however, the taste and the texture might not be optimal. Additionally, Taste of Home notes that not all soups freeze equally and you want to avoid freezing soups that are heavy with starches like yummy noodles and potatoes because they tend to suck up all the moisture of your soup.