The Aldi Finds Fans Need For Their 2021 4th Of July Celebration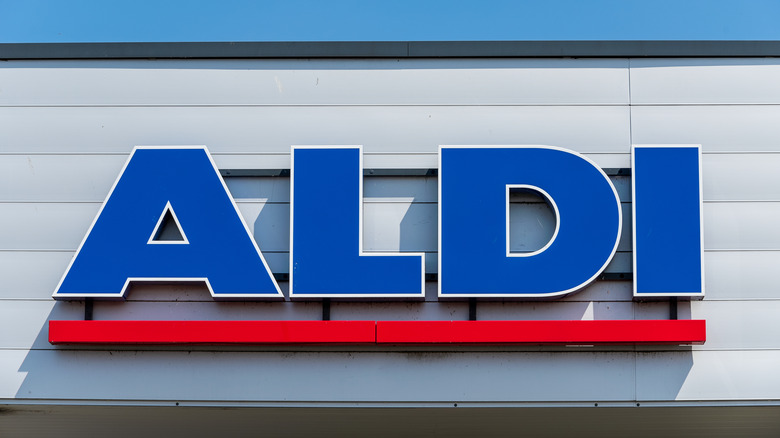 Shutterstock
German-based supermarket, Aldi, entered the U.S. supermarket game in 1976 — with its first outpost in Iowa, according to the brand, and while it steadily grew over the next 40 years, it finally started taking the U.S. by storm in 2017, according to RTÉ. That's when it invested $3.4 billion to expand its US store base to 2,500. "That sure is a lot of opportunities for 'Aldi Finds'," Aldi shoppers might be thinking right about now. Indeed, these weekly, often-seasonal picks are on a whole other level as compared with ordinary end-the-aisle promotions. That's because "Aldi Finds" are products that Aldi curates specifically for featuring just precisely when it feels like shoppers will need them. 
It's a genius strategy if you think about it: Highlight novel items that break up the monotony of same-old-same-old supermarket shopping experience. Well, it's happening right now, of course, and Aldi has all of the things you need for your 2021 4th of July celebration.
Baker's Corner S'mores Cookie Kit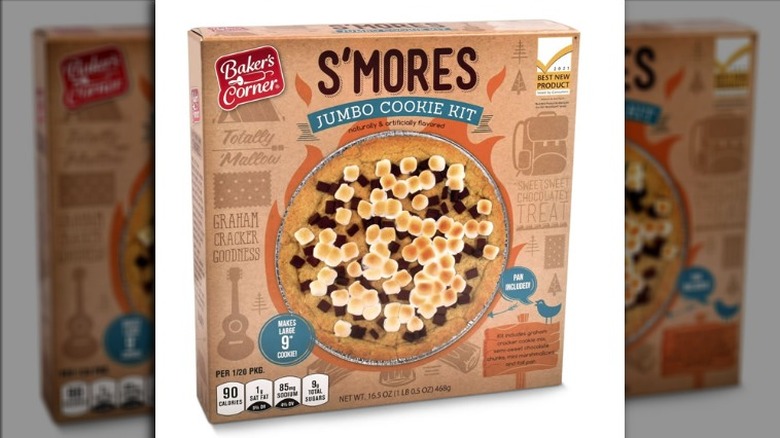 Aldi
It's s'mores season for sure, and while you can make s'mores on the grill, you can only do that one at a time. Not so efficient for a big grill-out. Making s'mores family style is also one of the many surprising things you can do in your cast iron skillet. But here's a way to get all of the above in one fell swoop: The Baker's Corner S'mores Cookie Kit, which is your one-box route to cast iron skillet cookies that have that s'mores flavor. It's availability began on June 23, and it's $4.99.
Coleman Natural Budweiser Pulled Pork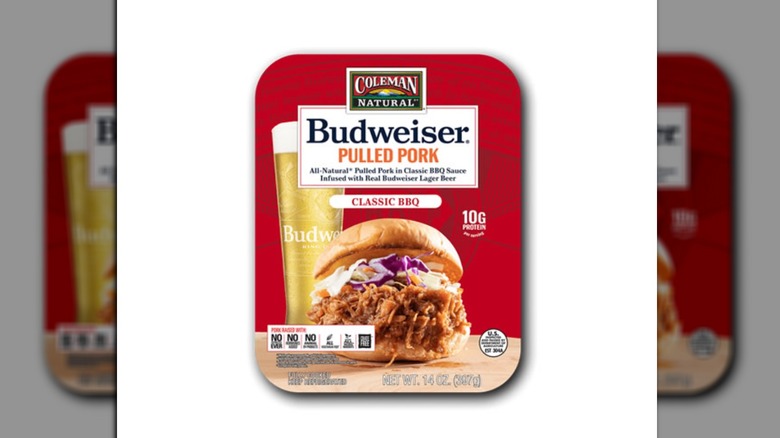 Aldi
Shouldn't you be relaxing on your holiday? That's where Coleman Natural's Budweiser Pulled Pork comes in — tender pulled pork slathered in American-beer-infused barbecue sauce, and all you have to do is reheat it. They're available starting on June 30, and will run you $5.99. 
Wahlburgers Uncured Beef Hot Dogs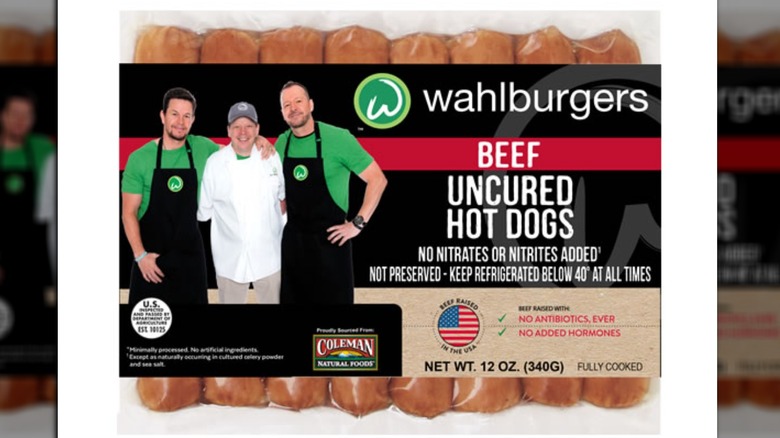 Aldi
Wahlburger Uncured Beef Hotdogs are probably not the kind of thing you want to be scarfing down during a hot-dog eating contest — but for no other reason than they're just too good to waste on speed-eating. That said, at $4.99 for eight, that's around 60 cents a dog, which can't be bad when you're eating for volume. They're available starting on June 23. 
Casa Sangrioso Sangria Boxed Wine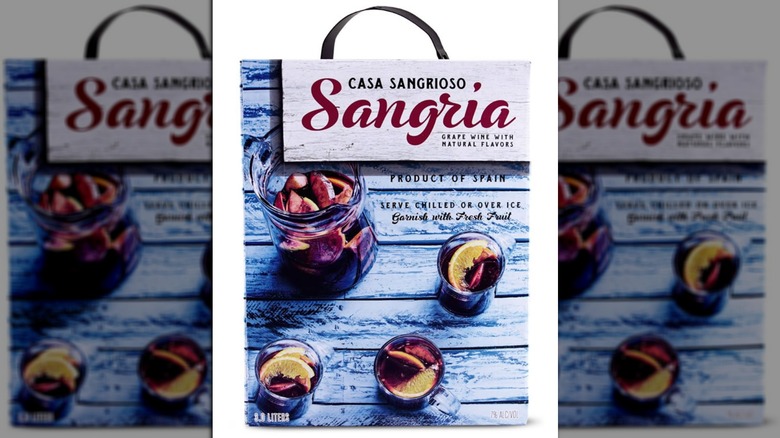 Aldi
We'd like to tell you that you should never buy your sangria pre-made when you can make it yourself with fresh fruit and the wine of your choice. But how can we say that with a straight face when Aldi has brought its beloved Casa Sangrioso boxed wine Sangria back to the Aldi Finds aisle (starting June 23) for just $10.99? It's so easy and refreshing, one wonders if there is ever a reason to go back to making your own. Oh, and here's how much Aldi fans love this stuff. 
Daily's Poptails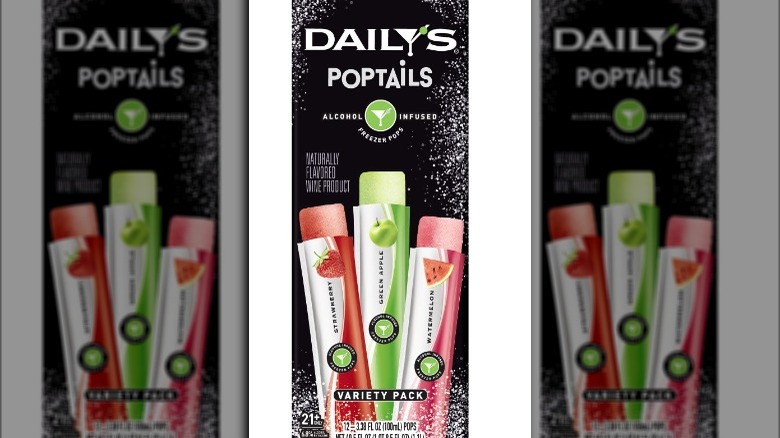 Aldi
Daily's Poptails are like Fla-Vor-Ice frozen pop treats but with a decidedly grown-up vibe. Although they're infused with alcohol, they're sure to make you feel like a kid again, and in all the right ways. "Aldi Find" them starting on June 30. They run $14.99 for a 12-pack in a variety of flavors. 
Clancy's Cheesy Garlic Bread Potato Chips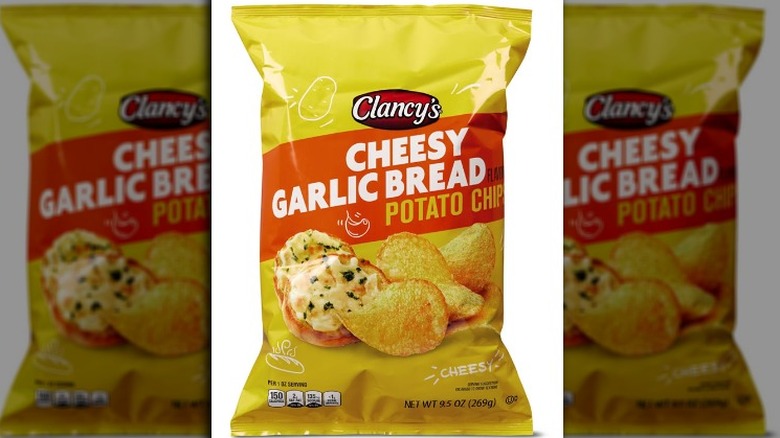 Aldi
We know some Aldi fans were bumming hard when Aldi stopped carrying Clancy's Sea Salt and Cracked Pepper Kettle chips, along with a bunch of other beloved items. But there's no need to hold a grudge when you can grab Clancy's Cheesy Garlic Bread Potato Chips, which are just perfect served alongside burgers and dogs, on their own, or any other way you might imagine. They're available starting on June 30 for a mere $1.69 for 9.5 ounces. 
Crane Cooler Tote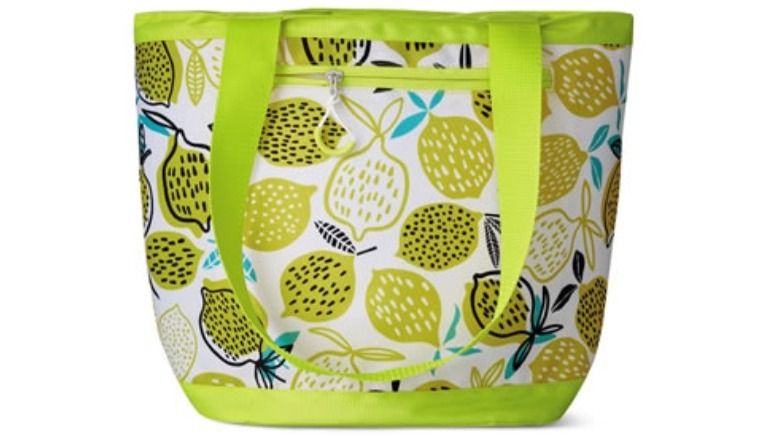 Aldi
As much as we love lying around and chowing down in our own backyard, the fact is sometimes you do have to get up and go to someone else's backyard to lie around and chow down. For those times, Aldi fans will be very pleased to discover this citrus-themed foldable cooler tote is available in the Aldi Finds aisle for $5.99 starting on June 23. 
Crane Giant Toppling Blocks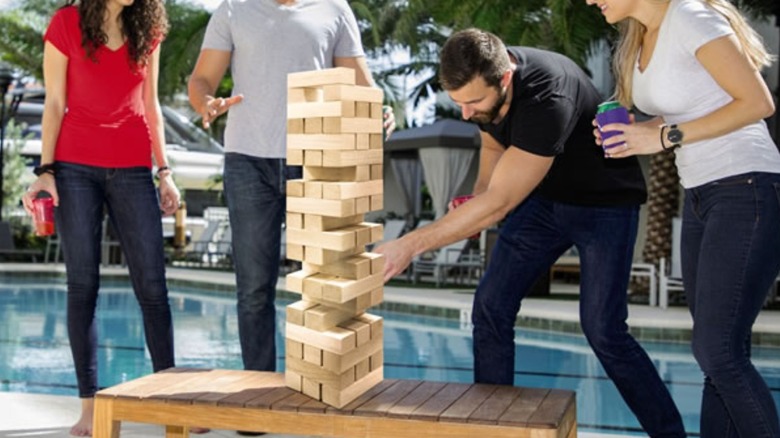 Aldi
Speaking of non-food must-haves for your 4th of July festivities, have you considered how cool it is to offer your guests life-sized games they loved from when they were kids? Because Aldi has considered it, and Aldi fans who make their way down the Aldi Finds aisle the week starting June 23 can get a giant Jenga-like set of blocks — Giant Toppling Blocks, in fact, for $29.99. There's also a giant four-in-a-row Connect 4-like game (same price, but available starting June 30) just waiting to be snapped up by creative home entertainers.
Banzai Water Sprinkler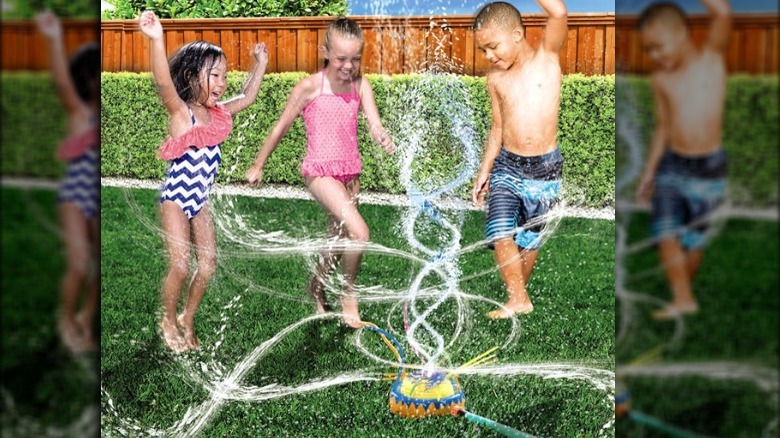 Aldi
And why should the grownups have all the fun? While you're sipping your Casa Sangrioso boxed wine Sangria and trying to keep a steady hand while playing toppling blocks, give the kiddies something to do with the Banzai Water Sprinkler, which comes in three kiddie-friendly designs such as "Wigglin' Waterpiller" and "Geyser Blast" featuring wildly-wiggling spray-arms. It could be yours for a mere $8.99. Available starting June 23. 
Belavi Sun Shade Sail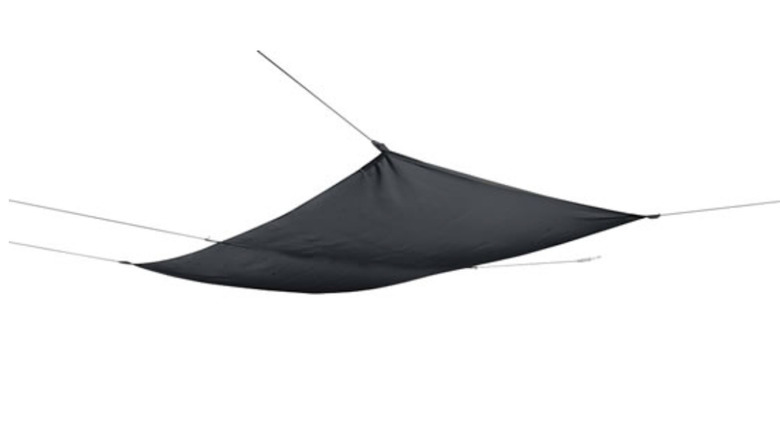 Aldi
If you can't stand the heat, get out of the kitchen, they say. But it also gets hot outside. And sunny. That's why the Belavi Sun Shade "Sail" is perfect for your July 4th festivities. It's available for just $19.99, starting June 30, and your guests will thank you. Later on, when you're chillin' in the sun, you'll thank you too.