Aldi Fans Are Loving Its Adorable Summer Cooler Prints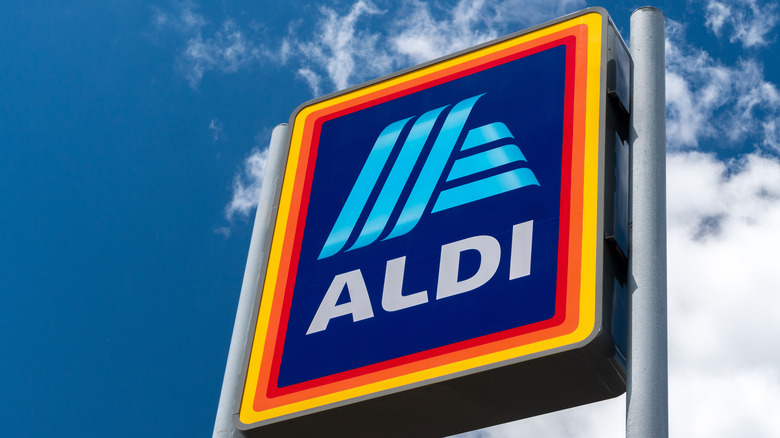 Shutterstock
With summer finally here, it's time to start doing all the fun seasonal activities we've been waiting all year to enjoy. From a day at the beach to settling down for a picnic, many of these activities require us to transport food, drinks, and other items from place to place, which can be a tough task if you're not prepared. A great tote bag and a handy cooler are must-have accessories for the summer, and that's where Aldi comes in. Their reusable tote and cooler bags are great for loading up everything you need for warm-weather fun, and they come with cute summer designs that are perfect for all of your favorite activities.
These adorable bags come in a variety of bright summer-themed prints, including cacti, pineapples, and umbrellas. But they aren't just cute — these bags are also functional. Made of canvas, these bags are durable and reusable. The insulated cooler bags are perfect for keeping food or drinks cool in the summer heat, and they even fold flat for easy storage (via Instagram).
Aldi fans posted rave reviews of these cute summer bags online
The popular Instagram user @theamazingaldi made a post raving about the new summer prints, and many of their followers were also delighted to see that the seasonal bags were making a return, calling them "cute" and saying how much they loved them. "Omg just purchased the cherry and pineapple one today," follower @shawniebinks12 replied, while @maresbears619 wrote: "Wanted the cactus print but had to settle on pineapple! My 3 year old has been carrying her baby dolls around in it." Another follower raved: "I got the cooler bag and love it!! I wanna go back and get the tote too!" User @pattydelagarza.09 agreed: "The hardest part is to choose just one!!"
So if you've been looking for something both cute and practical to help keep all your essential items together this summer, look no further than your local Aldi. These seasonal bags will help keep you looking fun and fashionable while keeping all your stuff organized and more importantly, cool.