This Dish Helped Red Lobster Become So Popular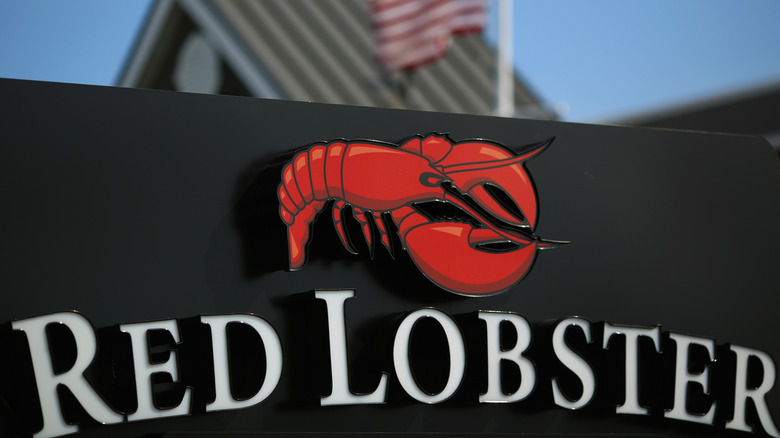 Bloomberg/Getty Images
One of the most famous seafood chain restaurants in the United States is Red Lobster. What started as a family-owned restaurant in Lakeland, Florida back in 1968 has now grown to over 700 locations across the country. On the menu, you'll find a wide variety of from-the-sea dishes — from shrimp scampi to blackened salmon to snow crab legs — along with non-seafood meals, including filet mignon and bacon cheeseburgers. And, of course, as the name implies, you can order lobster in multiple forms, whether you want the real deal live Maine lobster (with a side of melted butter, naturally) or creamy lobster linguini.
But surprisingly, Red Lobster actually didn't become famous for its lobster. While the restaurant staked its name to the red crustacean, it was another dish entirely that made Red Lobster a household name. Its most popular menu item has nothing to do with lobster, but rather shrimp. Here's the dish that skyrocketed Red Lobster to national fame.
Red Lobster invented popcorn shrimp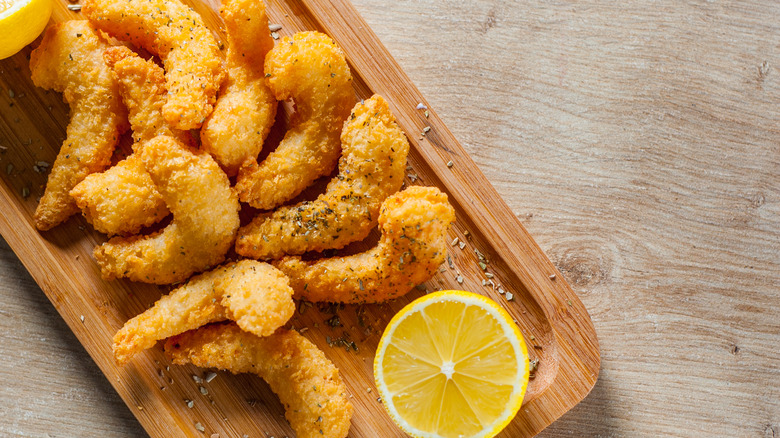 Shutterstock
Despite the fact that Red Lobster is named after, well, lobster, the restaurant can attribute its success primarily to an entirely different dish: popcorn shrimp. According to The Daily Meal, Red Lobster is credited with inventing popcorn shrimp in 1974, when it first introduced the item to its menu. Known as "Walt's Favorite Shrimp" after the restaurant's famous Chef Walt, the bite-sized crustaceans are hand-breaded and lightly fried to crispy, flaky perfection. You'll find it on both the regular and the kids' menus.
Not satisfied with a single order? No worries — on Mondays, Red Lobster runs a seafood-lover's promotion known as Endless Shrimp Mondays. It's exactly what it sounds like: You get unlimited shrimp in a variety of flavors for just $17.99. However, be warned that while high in flavor and taste, the popcorn shrimp is also high in calories and fat. My Fitness Pal says that a portion of Red Lobster's fried shrimp contains nearly 600 calories and 27 grams of fat.