Here's What Red Lobster And Olive Garden Have In Common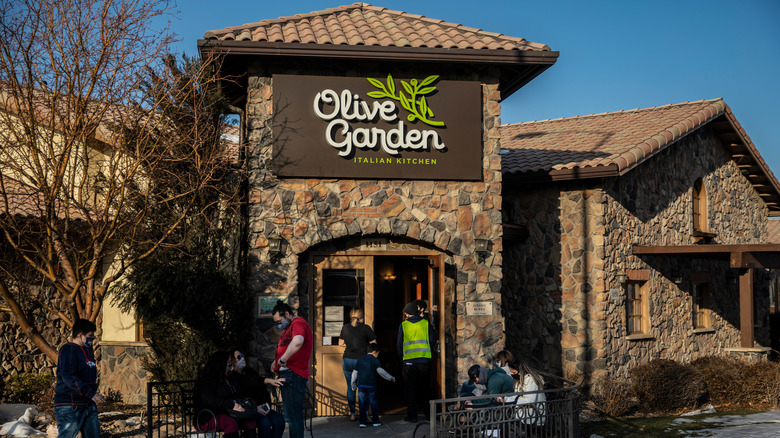 Bloomberg/Getty Images
Olive Garden and Red Lobster are two incredibly popular restaurant chains in America — and they have something interesting in common. But maybe not necessarily the food.
The former is known for its fast casual and delicious Italian food (even if their ravioli and fettuccini alfredo are more Americanized than authentic fare from Italy) as well as those famous endless breadsticks! The story goes that the breadsticks were the product of an employee playing with some leftover pizza dough in the kitchen — and they continue to tantalize taste buds every day. 
In a completely different genre, Red Lobster describes itself as a sustainable seafood restaurant dedicated to providing fresh dishes from coconut shrimp to fish and chips, fresh catches and even surf n turf steak, according to the official website. They also have an enviable bread item — those amazing cheddar biscuits!
Beyond great dough, these two popular franchise chain restaurants actually have another common thread running through them.
Both restaurants used to share the same owner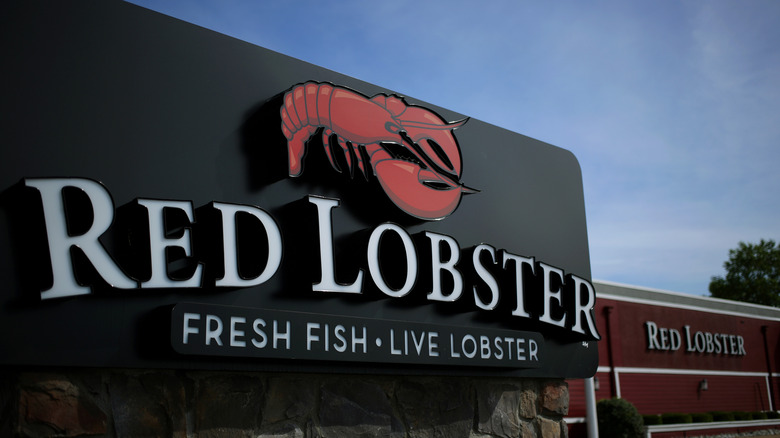 Bloomberg/Getty Images
As it turns out, much like the surprise of Qdoba having once been owned by Jack in the Box, Olive Garden and Red Lobster are similarly linked. As First We Feast points out, they were both owned by the same company. Darden Restaurants was founded by Bill Darden in 1938 when he was just 19 years old and opened his first restaurant the Green Frog.
According to the Red Lobster site, Darden opened the first location of this chain in 1968 in Lakeland, Florida out of a passion for "making delicious, high-quality seafood available and affordable to everyone, including people who lived far from the coast and regardless of race, gender, religion, or economic means." The Wall Street Journal reports that Darden Restaurants sold the chain in 2014 for 2.1 billion dollars.
As for Olive Garden, Darden's goals upon opening the first location of that classic spot in 1982 was to provide meals "inspired by Italian generosity and food made with love," per the official website. Sounds like this owner knew his audience — and lucky for us, he had a vast palate wide enough to provide us with both of these eateries as well as a slew of others in the years since, including Yardhouse, Longhorn Steakhouse, and Bahama Breeze.