Fans Are Loving The Pioneer Woman's Relatable Kitchen Mistake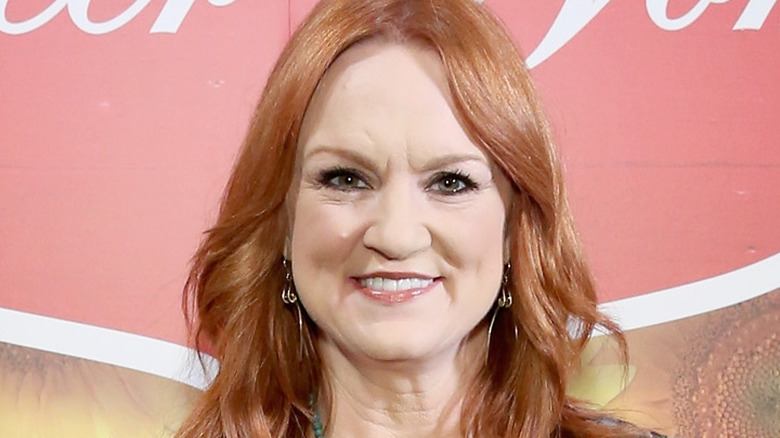 Monica Schipper/Getty Images
Even professional chefs make mistakes in the kitchen sometimes, and we've seen them recover from cooking segments that went totally wrong. But sometimes, disaster strikes behind the scenes. Thanks to social media, we can now get a glimpse at the ways celebrity chefs are more like us in the kitchen than we might think.
Recently, Ree Drummond (better known as the Pioneer Woman) shared a video on her Instagram where she carries a tray of burnt food to a kitchen counter. The food is still on fire, and she blows out the flames with a smile. We only wish we had this composure when a kitchen disaster strikes!
According to People, one of Drummond's daughters filmed this incident, and it's not the first time something's gone wrong on set — one time, a rat ran across the floor while shooting the show. While we hope rats aren't scurrying through your kitchen, we know that kitchen fires can happen to the best of us.
Both fans and chefs find this relatable and genuine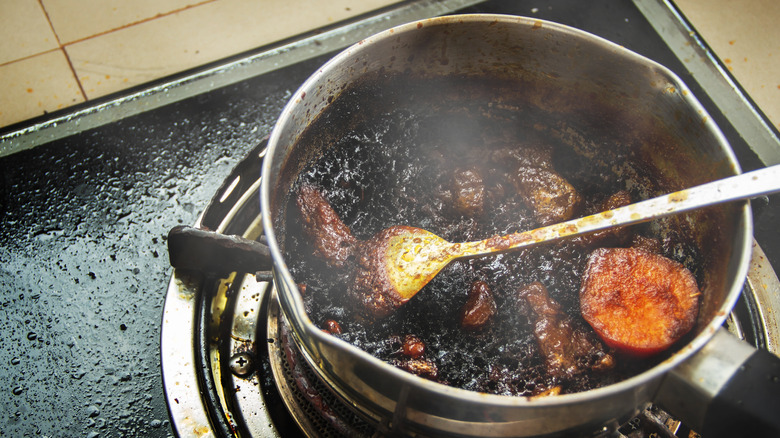 Shutterstock
If you watched the Instagram video of Drummond's sheet pan fire and found it a little too relatable, then you're not alone. The comments section of @thepioneerwoman's Instagram post were full of people amazed at Drummond's calm and cool reaction when she blew out the fire as well as plenty of people who totally sympathized with her situation.
One commenter said, "Good to know even the experts flub up sometimes 😂😂 makes me feel better about my non-chef self" while also commentator joked, "This would be my cooking show, Ree. I could do this!!"
Drummond's video didn't just resonate with home cooks. Aarti Sequeira, who won "Food Network Star" in 2010 and went on to have her own Food Network show, "Aarti Party," said, "Hahahaha I have done that on camera too. So so funny."
So, the next time you have a kitchen disaster, just remember: the professionals have been through it, too.