How Ree Drummond's Life Has Changed Since The Pioneer Woman Aired - Exclusive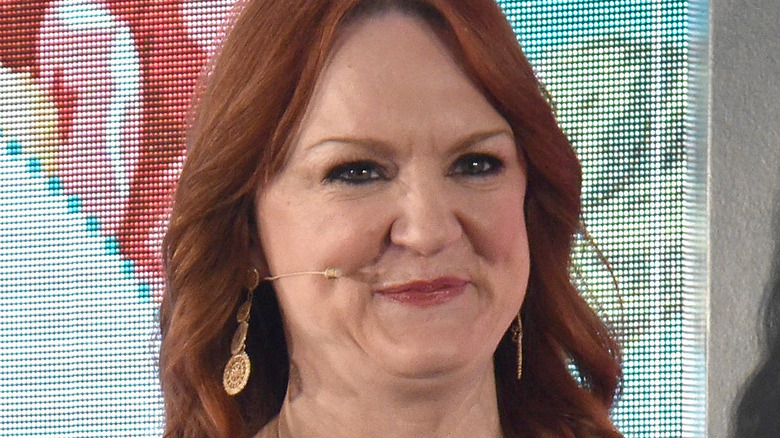 Bryan Bedder/Getty Images
Ree Drummond, better known to many as The Pioneer Woman, is no stranger to the public eye. She began to write about food and family back in 2006 (the early days of blogging) and soon became one of the most prominent and celebrated bloggers on the web, winning "Bloggie" awards starting just one year after her first post. By the year 2011, she was getting more than 23 million page views per month, according to The New Yorker. 
That was also right about the time when Drummond launched her very own Food Network show — of the same name, of course — that is still going strong 10 years on (via IMDb). For most people, the commencement of a globally popular TV show would be a life-changing and truly momentous event; but in keeping with her casual, down-to-earth approach to everything, for Drummond, hosting a successful, long-running show has been just one more part of her life.
In fact, during an exclusive interview with Mashed, Drummond revealed that she didn't really feel like her life has changed in dramatic ways, even with all the success of "The Pioneer Woman" television show — but she does love how it has really opened up the world to her.
"In a lot of ways [my life] hasn't changed. I still live in the same house, live on the same ranch. [But] in other ways, it's opened up, not just opportunities, but kind of worlds for me. I've gotten to know people that I would never have got to know — my camera crew, for instance, from the U.K. But I also communicate with people who watch my show in South Africa and Australia and different areas of the world. So it's really opened up my perspective, my world in so many ways. It's been quite a journey."
That's all the more true as her path in life was completely unexpected: Drummond studied journalism and gerontology, planning to eventually go to law school (via Los Angeles Times). She even calls herself an "accidental cook." 
The Pioneer Woman has always been all about family, on screen and off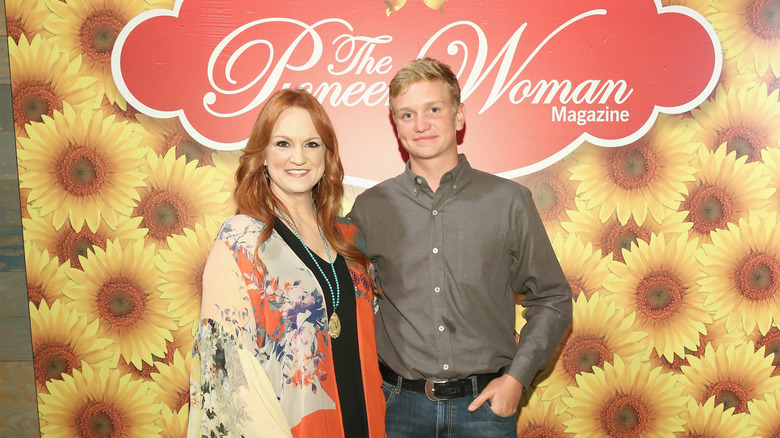 Monica Schipper/Getty Images
If there is one thing Drummond is happiest about having spent a decade filming "The Pioneer Woman," it's that she always made the show a family affair. "My kids are basically grown. My youngest was seven — actually six — when I started filling my show, and he's 17 now. So I've literally had this TV scrapbook of my children growing up as I've made this cooking show."
And in recent months, her kids have been both on screen and behind the scenes, too. "During the pandemic, I actually started filming with my kids because my crew is from the U.K. and they still haven't been able to come back and start filming again. So Food Network gave me permission to use iPhones and my kids and I have gone on to film over 50 episodes that have actually aired on Food Network. So [the kids] have seen a lot behind the scenes in terms how the sausage is made."
This practice of working with and depending on her family holds true beyond the show, too, as Drummond recently enlisted one of her daughters to help with the technological side of a live shopping event hosted by Walmart. Sure, she has a staff of six who help her with The Pioneer Woman website, nearly triple that number working on her eponymous magazine, and plenty of support from The Food Network and beyond (via The Pioneer Woman), but she knows she can count on the kids and her husband Ladd to come through when she needs them.
Be on the lookout for Ree Drummond's new cookbook, hitting shelves in October 2021.