Kris Kardashian Craved This Food When Pregnant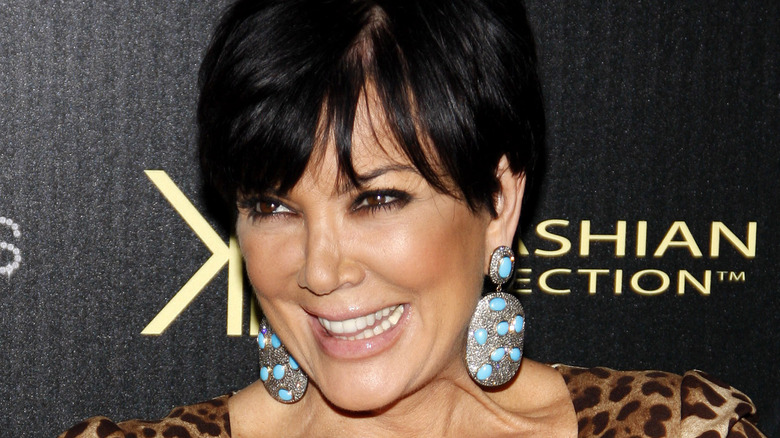 Shutterstock
Whether or not you are a fan of "Keeping Up with the Kardashians," there's no denying the family made themselves part of the American tapestry with their reality television show. Even though KUWTK just wrapped after 20 seasons of inviting viewers into the ups and downs of their Hollywood lives, people are still obsessed with what the Kardashian ladies eat and wear. Over the years, we've learned Kim and Khloe's favorite KFC orders. We've tried Kylie Jenner's French Toast hack. And of course, we've scrutinized the eating plans like the Atkins Diet they've used to trim down. Now, we are even talking about Kardashian pregnancy cravings. 
Pregnancy cravings are real. According to Healthline, they hit like a Mack Truck during the first and second trimester. While cravings are supposed to taper off in the third trimester, if you've ever been pregnant, you may disagree. Some women may find themselves craving the savory and salty likes of Cheetos while others may be tempted by sugary goods like candy and ice cream. Either way, pregnant women everywhere can attest to eating foods during a pregnancy that surprised even them. The Kardashian women have experienced this pregnancy phenomenon, too. In fact, one of the funniest and dare we say most relatable moments on the show is the moment when momager Kris Kardashian visits her pregnant daughter Khloé carting a box of food she craved during her own pregnancies.  
The family matriarch loves Krispy Kreme doughnuts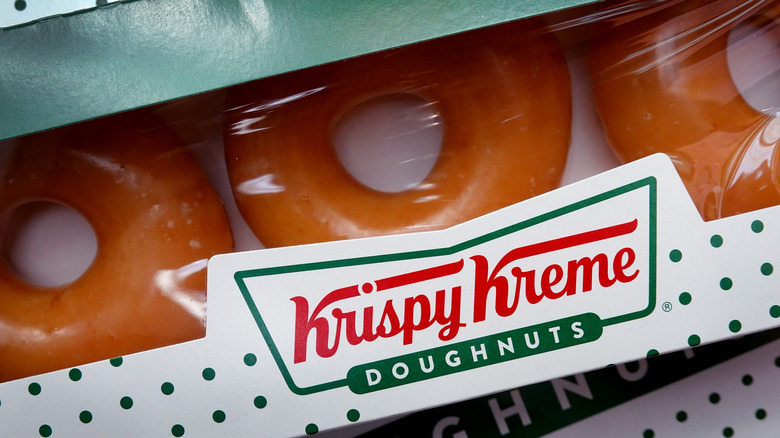 Scott Olson/Getty Images
Per Delish.com, Kris Kardashian brought Khloé several dozen Krispy Kreme doughnuts — according to People, it was eight dozen to be exact — to help celebrate Khloé's pregnancy with daughter True. Khloé looks downright horrified in the YouTube video clip when her mom reveals the sweet and decadent surprise. The matriarch has her daughter smell all the sugary goodness, but Khloé simply isn't having it and isn't willing to partake. As she says, "That's just not who I am. That's just disgusting."
Khloé goes on to reveal a memory about when Kris craved a dirty dozen herself. "I remember back when my mom was pregnant, she and Bruce almost got a divorce because Bruce would not pull over to get her two dozen doughnuts. He was like, 'You don't need them Kris.' And they were screaming at each other. He finally got her these stupid doughnuts and when I tell you she ate ever f—— doughnut, she ate ever f—— doughnut," she recalled.
Kris Kardashian goes on to explain that she never looked better than after she had the fourth of her six kids (Rob), because she had the "time of her life" gaining and losing weight because she was happy and healthy. And she goes on to explain she just wants the same for her daughter. Sounds like a loving mom to us!