Nigella Lawson Is Obsessed With This Ice Cream Cookbook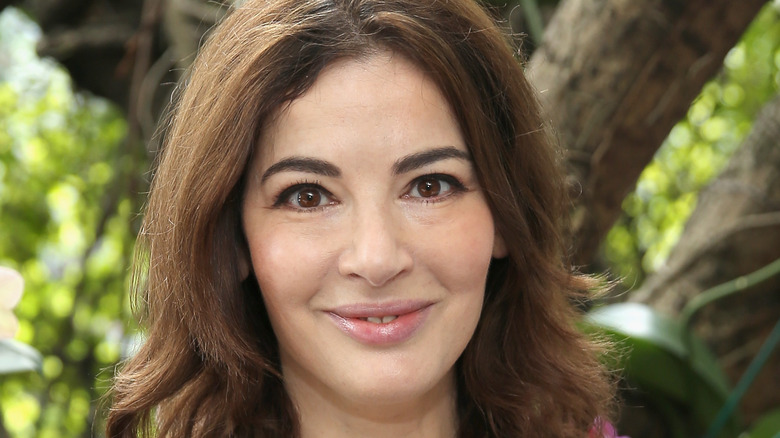 Neilson Barnard/Getty Images
We may receive a commission on purchases made from links.
When Nigella Lawson recommends a new cookbook, collectors make room on their shelves. The latest feature on the Cookbook Corner section of her website is "Gelupo Gelato," a book of Italian ice cream recipes by Jacob Kenedy, who runs a London gelateria by the same name. Preview his book with Lawson's review, posted on her website, and a sneak-peek recipe she also posted for muscovado sugar gelato, which she likens to "sticky toffee pudding in ice cream form."
The treats at Gelupo Gelato are "divine," Lawson says, and so are the book's recipes for fior di latte and mint stracciatella gelati, which she has already made at home. Next on her list, she writes, are apple strudel gelato and watermelon granita, and she's already decided that her Christmas dinner will end with Kenedy's chocolate, chestnut, and rum concoction called Monte Bianco semifreddo. Besides recipes for creamy gelato and refreshing sorbetto, "Gelupo Gelato" also includes methods for homemade cones, brioche buns, and "the only chocolate sauce you'll ever need."
What else to expect from 'Gelupo Gelato'
For at-home ice-cream making, Lawson recommends using a Cuisinart ice cream and gelato maker or, if you already own a KitchenAid stand mixer and have a roomy freezer, buying the brand's ice cream attachments. You could, of course, whisk your homemade ice cream by hand at regular intervals, Lawson said, but it won't give you the same dreamy texture — and what good is that? Once you have the proper equipment, she assures that the recipes in "Gelupo Gelato" are straightforward, so you won't need extensive experience to have success.
If you want the opinion of an everyday home cook in addition to that of a culinary maven, then consider the feedback of an Amazon reviewer, who made "spot on" versions of the pistachio and mint stracciatella and called the book a "no nonsense, beautifully illustrated, simple but precise guide." Now warm up that churning arm, whip up a waffle cone, and get busy with your first batch of homemade gelato.