Aldi's Fans Won't Want To Miss This S'mores Jumbo Cookie Kit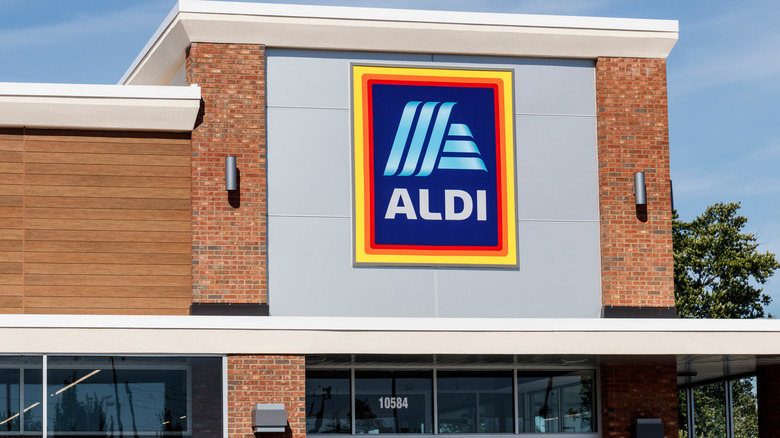 Shutterstock
When it comes to savory summer fare, there's options galore with hamburgers, hot dogs, corn dogs, and so many other mouth-watering treats to enjoy. But if you've got your mind on sweeter things — like being able to cook up some S'mores under the stars — we've learned there is a way to get some of the ooey gooey treats without camping out or having to even fire up the grill. Instagrammer @aldi.mademedoit recently tipped followers off to the existence of two delectable products at Aldi now carries that can satisfactorily curb the cravings for these sweet treats. 
First is Benton's S'Mores Cremes, a pack of pre-made cookies with the same taste we all know and love. While it would have been a genius move to call these creme-filled sandwich cookies "S'Moreos," since that's basically what they look like, better attention would be paid to actually enjoying each bite. But Aldi does one even better than that with the new S'Mores Jumbo Cookie Kit that already has us wanting to run out to the store.
S'more goodies can be found at Aldi
The popular Instagram account @aldi.mademedoit as well as @adventuresinaldi and @aldisbuys all picked up on this genius new product from Baker's Corner's — which means it must be good. In fact, as @adventuresinaldi pointed out, the kit was a big hit for Aldi last summer and many are excited to see it come back. The great part about the kit is that it allows you to make one giant 9" s'more sandwich rather than having to tackle them one melted chocolate and lightly-charred, marshmallow-topped graham cracker at a time.
At just $4.99, this is a bargain, especially if you are looking for a dessert for a group of kids — or adults! According to the packaging, the kit includes the graham cracker cookie mix, semi-sweet chocolate chunks, mini marshmallows, and a tin foil pan for the perfect giant s'more creation you can easily cut up into slices and serve. 
The grocery chain featured the kit in its "Aldi Finds" during the last week of June, and as Mashed pointed out then, it's your "one-box route" to cast iron skillet cookies that dreams are made of. Instagram followers agree, with one saying, "Have to try this!" while another chimed in, "I got the cookies of course!!! We can't ever pass up those fun flavors!"