Carla Hall Reveals Her Favorite Top Chef Moment - Exclusive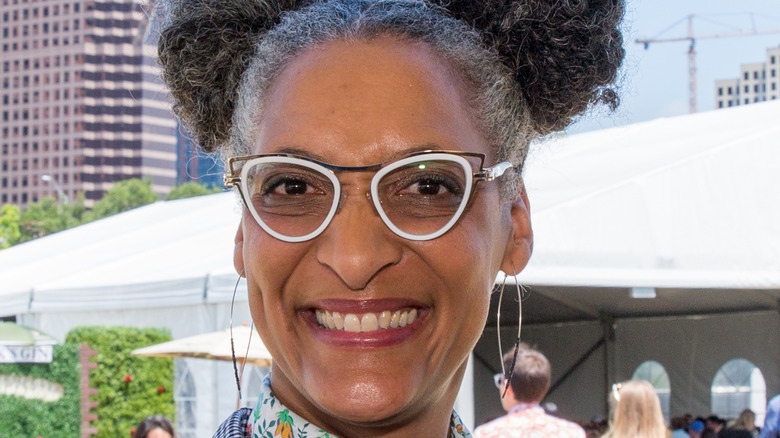 Rick Kern/Getty Images
Veteran cooking show competitor, cookbook author, and talk show co-host Carla Hall was introduced to television viewers in her breakout appearance on "Top Chef" in 2008. The former model and trained chef didn't take home the top prize during Season 5 (via CheatSheet). Instead, Hall combined her runner-up status and charisma into a run on "Top Chef: All Stars." Then she became a host on "Worst Cooks in America," "The Chew," and most recently, on Season 4 of "Best Baker in America." 
Hall revealed in an interview with Mashed that despite her long career as a culinary personality, competing on "Top Chef" stands out after all these years. The "Top Chef" finalist said, "one of the big moments" of her season was when renowned French chef Jacques Pépin appeared as a guest judge. "I went to a French cooking school, so he was pretty much a hero of mine," Hall said. The chef explained her admiration for the restaurateur and fellow television personality boils down to technique. "I just love the way he works with his hands," Hall noted.
This moment was like winning an Oscar, according to Carla Hall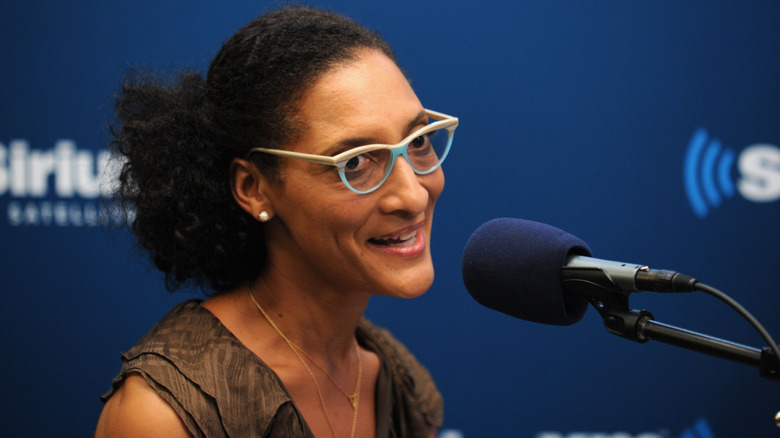 Andrew Toth/Getty Images
At least for Carla Hall, meeting your heroes can actually live up to expectations. While guest judging on "Top Chef," Pépin chose a squab and peas dish for Hall to prepare as part of the "last meal" theme of the competition (via The Kitchn). Hall told NPR there's "complexity in simplicity" but selecting fresh peas that aren't gray or mushy sure does help.
Hall proved herself as a stand-out competitor in front of Pépin. "He was having my squab and peas ... and he said he could die happy," Hall remembered.
Not everyone agreed the squab was perfect, but Jacques Pépin said the disagreement was only a "question of personal preferences" (via Bravo). The French-born chef explained the dish was a "special treat" when he was a child and feels like a "celebration of spring." Pépin remembered the fresh peas and butter standing out in the dish. "To have somebody that you look up to give you that feedback, which was like winning an Oscar for me," Hall explained. "That was one of my favorite moments. Hands down, to this very day."
For more inspired ideas from Carla Hall, check out her Tostitos Next Day Delicious recipes through bite-size cooking videos now available on social media.