Aldi's New Chief Treat Officers Are Too Cute To Handle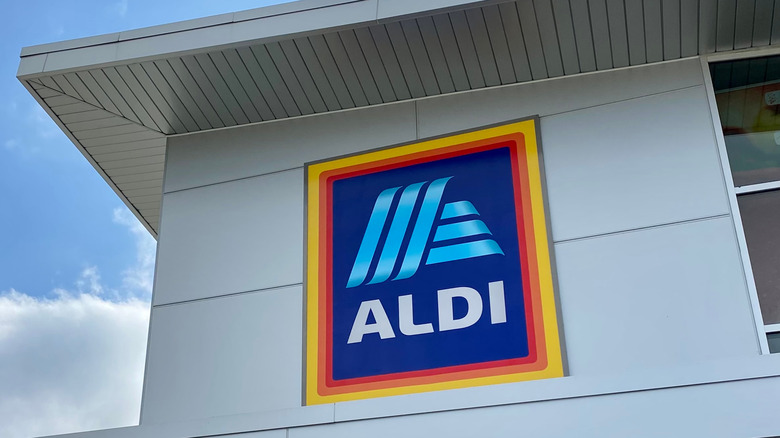 Shutterstock
Aldi isn't exactly known for coloring inside the lines. The chain has recently added dessert hummus to its roster of treats (to mixed reviews and levels of excitement) and a ton of new non-food items for the month of July! A few summer items that caught our eye were a pet cooling mat and pet flotation device in fun shapes like shark, mermaid, and dinosaur.
But perhaps the best reveal of all is Aldi's newest addition of Chief Treat Officers. According to EatingWell, back in April, Aldi put out an APB (all "paws" bulletin) for a dog and a cat to become Aldi's official Chief Treat Officers. It announced that the winners would land a national print advertisement campaign, one year's supply of Aldi pet food, and a package loaded with treats and toys, courtesy of Aldi. So who are the winners of the Chief Treat Officer search, and are they worthy?
Aldi's Chief Treat Officers are pawfect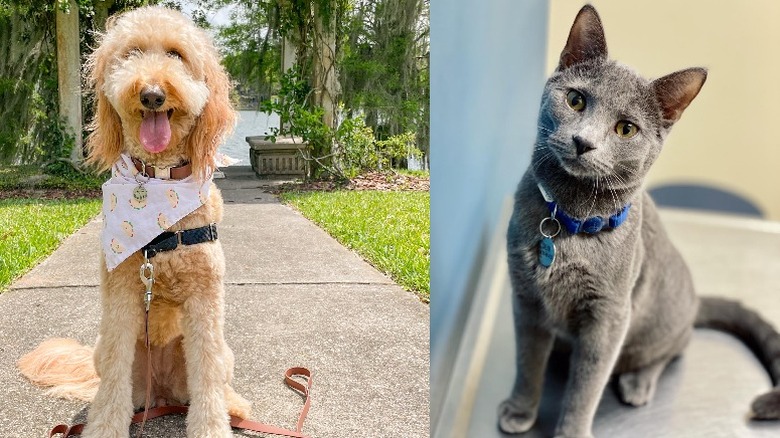 Aldi
Aldi's press is buzzing with the news of their newest Chief Treat Officers (CTOs). The winners of their Calling All Paws contest are Ruby the dog from Orlando, Florida and Calvin the cat from Oelwein, Iowa. According to a press release received by Mashed, the contest required participants to send in the cutest pictures of their furry friends (specifically cats or dogs) and explain "why their pet deserved the highly sought-after title."
After an extensive vetting process, Ruby and Calvin were deemed worthiest of the title thanks to their owners' loyalty to both Aldi itself and their prowess in bragging about their pets. The company notes that "Ruby and Calvin are the purr-fect representatives for the ALDI Heart to Tail and Pure Being product lines. These furry all-stars will be featured in an ALDI national print ad, receive a one-year supply of ALDI pet food and special packages filled with ALDI treats and toys." Aren't they adorable? To see the runners-up and honorable mentions from this talent search, Aldi has fortunately shared even more photos on its Instagram.