Aldi Shoppers Are Divided On Its Cocktail-Inspired Dessert Hummus
Aldi is a well-known grocery store that rivals Trader Joe's in popularity and pricing. Its selection is largely praised for its low costs as well as its innovative options. And while some aisle items are overlooked, others have become the topic of great praise. According to Insider, the 20 best things to buy there, according to fans, span from a specific take and bake pizza to a specially selected pure maple syrup to cheese crumbles and even ham! 
But with popularity comes another side of the coin — those who want to debate you about the quirks of Aldi and your reaction to them. For example, as of January, Aldi's checkout services were simultaneously lauded and slammed by fans of the grocery chain, with My London noting that some loved the idea of packing bags at your car after you pay and others saying it would be best to pack at the register. Another thing now at Aldi that's under much scrutiny is its new dessert hummus, which has some fans less than excited.
Is dessert hummus sweet or savory?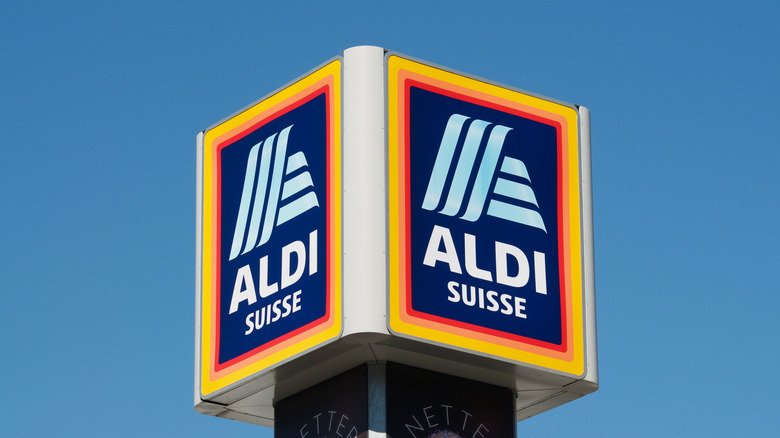 Shutterstock
Dessert hummus did not just come about this year, but it did spark quite the buzz online. In 2019, The Morning Call called it a "head-scratcher", as hummus is usually a delightfully savory chickpea-based dip for chips and the like. They deduced that "if you're looking for something to satisfy your sweet tooth and you're on a diet, dessert hummus is an option," but they weren't quite in love. Food & Wine also did a taste test of a variety of dessert hummus options and noted that some really did make their taste buds sing and taste like popular desserts they love (but with healthier nutrients packed in).
Similarly, Aldi fans weighed in on the @aldifavoritefinds Instagram account, to talk about its new selection of dessert hummus flavors, including Mudslide, Piña Colada, and Strawberry Daiquiri. As might be expected from a savory/sweet dip inspired by cocktails, the comments were very mixed. They ranged from one shopper noting that they "got the Pina Colada hummus and the Mudslide! I've been eating them with fruit, graham crackers, or with a spoon. I think they're really good," to another who simply said, "I'm not sure about this." Another Aldi fan said: "So, what do u eat the cocktail hummus on/with? I'm at a loss." 
One thing is for sure, many who have tried them seem to love them. So whether you're already in on the debate or new to the table, it may be worth opening your mind to discover a new favorite treat. The Park Street Deli Cocktail hummus is available at Aldi for $1.95 per tub.