Everything We Know So Far About Ben & Jerry's: Clash Of The Cones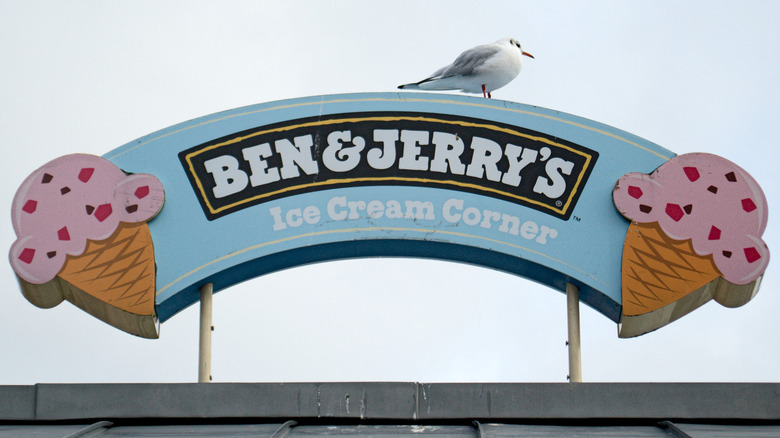 Shutterstock
The world's punniest ice cream maker is giving some frozen dairy experts a dream assignment: Come up with a new Ben & Jerry's flavor, based on a celebrity they actually get to meet. Even better, Food Network and Discovery+ are giving ice cream lovers the opportunity to watch the whole thing go down. Six ice cream masters will compete for a $20,000 prize in "Ben & Jerry's: Clash of the Cones," premiering at 9 p.m. August 16, according to a statement sent to Mashed.
Ben & Jerry's flavor webpage tells you that the company has already created flavors with the likes of Jimmy Fallon (The Tonight Dough) and a certain Vermont jam band (Phish Food). It's unclear whether the winning flavor on the show will have a celebrity's name attached, but four big names in music, movies, and TV will participate in "Clash of the Cones" to offer inspiration and guidance.
Chris Bridges, aka Ludacris, who has already appeared on Discovery+ in "Luda Can't Cook" (via Food Network), will challenge the contestants to make an ice cream based on his favorite desserts. (This challenge could have been much harder. Ludacris might have required the ice cream makers to incorporate the ingredients in the name of his Atlanta airport restaurant, Chicken + Beer.)
The actual Ben and Jerry will appear on the final episode of 'Clash of the Cones'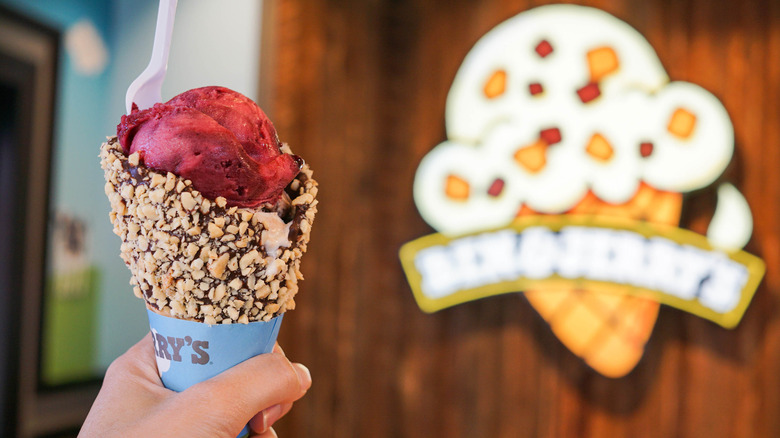 Shutterstock
Food Network pastry chefs Buddy Valastro and Duff Goldman, who will appear soon in a third season of "Buddy vs. Duff" (via Discovery), will also appear on "Ben & Jerry's: Clash of the Cones," according to the statement sent to Mashed. Finally, Kevin Bacon sets up a competition that involves — no, not a bacon-flavored ice cream, but rather one that includes six degrees of ingredients.
No one can say what flavor will rise to the top on "Clash of the Cones," but we're guessing "Cake Boss" Buddy Valastro won't lend his name to anything called "Half Baked" — not to mention "Pinsetter Pistachio." (Too soon?) Whoever ends up winning the show will get to treat people in his hometown to samples of their new creation. Losing flavors will join the rest of the "dearly de-pinted" in Ben & Jerry's flavor graveyard.
The final challenge of the season will come from the actual Ben and Jerry themselves: company founders Ben Cohen and Jerry Greenfield. Molly Yeh will host all four episodes. You might know her from Food Network's "Girl Meets Farm." Those who have the enviable job of judging the competition are husband-and-wife chefs Jet and Ali Tila, and Ben & Jerry's flavor guru, Chris Rivard.