Over 20% Agree This Ice Cream Chain Is The Absolute Worst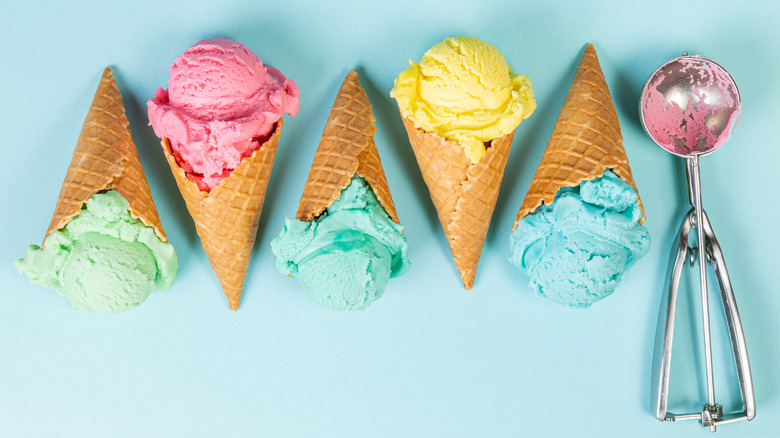 Shutterstock
When the days get warm or you just need a cold, creamy treat, ice cream is a classic dessert, even if it isn't some people's favorite summer food. Not all ice cream is the same, though. Some have had air whipped in to make it a lighter, healthier treat, while others have a higher percentage of butterfat to make them super creamy and delicious. No matter what kind of ice cream you like to go for, chances are there's a chain that has a scoop for you. However, people are fairly divided on which ice cream chain is the best.
Mashed polled 645 people in the United States to find out which ice cream chain is worst. The options included Dairy Queen, Ben & Jerry's, Marble Slab, Bruster's, Baskin-Robbins and Carvel. But the results were far from clear-cut. The bottom three, which means they were the favorite ice cream chains, were Ben & Jerry's, Baskin-Robbins, and Marble Slab. Ben & Jerry's was the favorite, with just 9.15% of the vote, from 59 people. Baskin-Robbins and Marble Slab were very close, with just 15.19% and 15.35% of the vote respectively. That's 98 votes for Baskin-Robbins and 99 votes for Marble Slab.
This is the worst ice cream chain, according to voters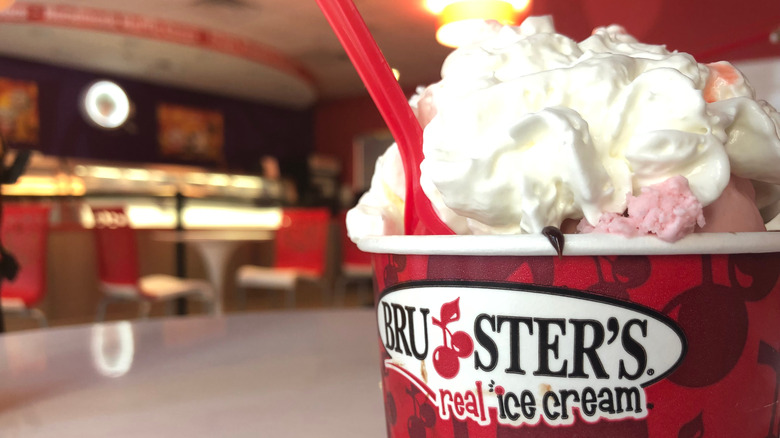 Shutterstock
The chains that were actually voted to be the absolute worst ice cream joints were a far closer vote than those outlets that customers are relatively fans of. In fact, two of the remaining choices did actually tie. Both Carvel and Dairy Queen received exactly 19.84% of the vote. That means both Carvel and Dairy Queen received the votes of 128 people as the worst ice cream chains around. However, one chain beat these two out as the very worst of them all.
Bruster's came in last, with 20.62% of the vote from 133 people. Clearly the chain is definitely doing something wrong to be voted the least popular ice cream chain. Even if you hate Bruster's but don't have another ice cream shop around, the good news is that you can always easily pick up a pint from the best ice cream chain, Ben & Jerry's, at your local grocery store.