Kaley Cuoco Just Revealed Her Favorite Cocktail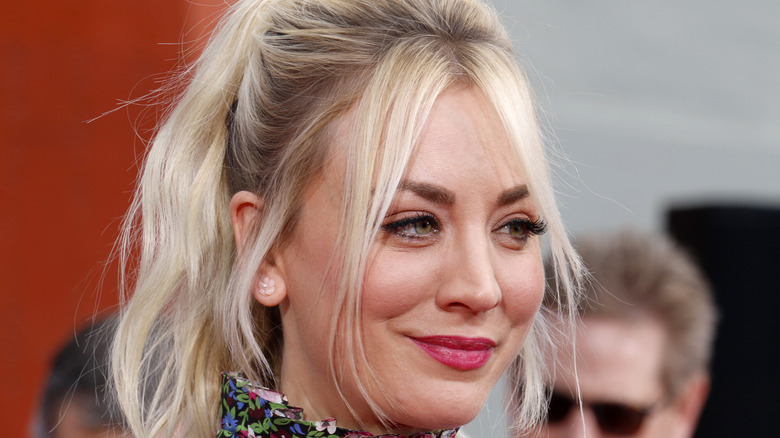 Shutterstock
After her long-running CBS sitcom "The Big Bang Theory" aired its last episode, it wasn't long before actress Kaley Cuoco took on another acting project. People reports that in the HBO Max thriller series "The Flight Attendant," Cuoco portrays Cassie Bowden, a young flight attendant who has developed an unhealthy relationship with alcohol that escalates after she finds a passenger dead in her hotel room. In nearly every scene, she has a drink in hand.
Cuoco shared with People that she's thankful she's not a method actor because otherwise her character's drinking habits could've easily rubbed off on her. "I'm really able to dip in and out of that manic hysteria and the work, then come back home and shut it off," she told the magazine.
Fortunately, it's only water that's consumed on the set of "The Flight Attendant," but that doesn't mean Cuoco swears off alcohol during her downtime. Ever the social butterfly, Cuoco says she often enjoys grabbing a drink with her gal pals, and she's not one to say no to a refreshing cocktail. "My ideal date night is any sort of true-crime show and Indian food and a cocktail," she shared in a Smirnoff interview, posted on YouTube.
Kaley Cuoco's favorite cocktail is her own creation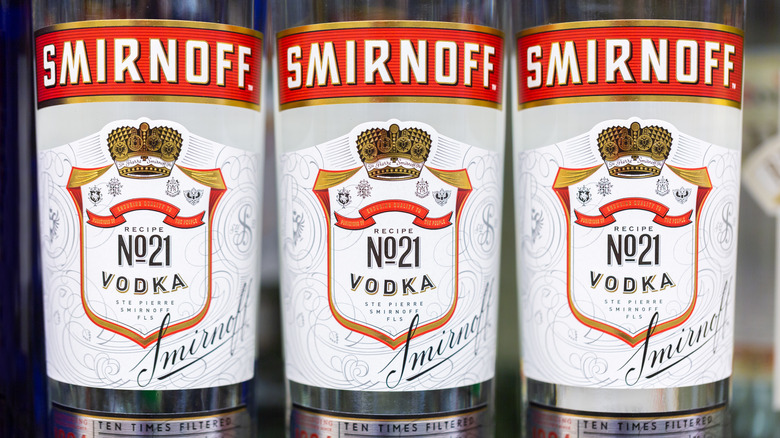 Shutterstock
Considering she's an ambassador for the brand, it comes as no surprise that Kaley Cuoco's go-to drink is Smirnoff Ice Original. "I love simple and easy and delicious, and that's what that is," she told Smirnoff.
Smirnoff Ice may be Cuoco's go-to, but "The Cuocotail" is her all-time favorite. It's a cocktail the actress concocted on her own, and it has elements of a moscow mule, a bloody mary, and a cucumber martini. The result, she says, is "absolutely delightful." The base of the drink is Smirnoff No. 21 Vodka, to which she adds a ginger and jalapeño-infused vermouth and a slice of cucumber. What really makes the drink is the addition of Tajin. "Obviously, I love spice. [It's] got a little Tajin on the rim. That's my favorite," she told Smirnoff as she showed off her creation.
While the drinking habits Cuoco portrays on "The Flight Attendant" are a product of stress, The Cuocotail is meant to be fully enjoyed and savored. "A really good cocktail brings me joy, not gonna lie," Cuoco explained. We can only assume that The Cuocotail won't be appearing in a dark thriller like "The Flight Attendant," but since it's Smirnoff-approved, chances are it tastes just as delightful as Cuoco claims.