The One Food Taylor Swift Could Eat Every Day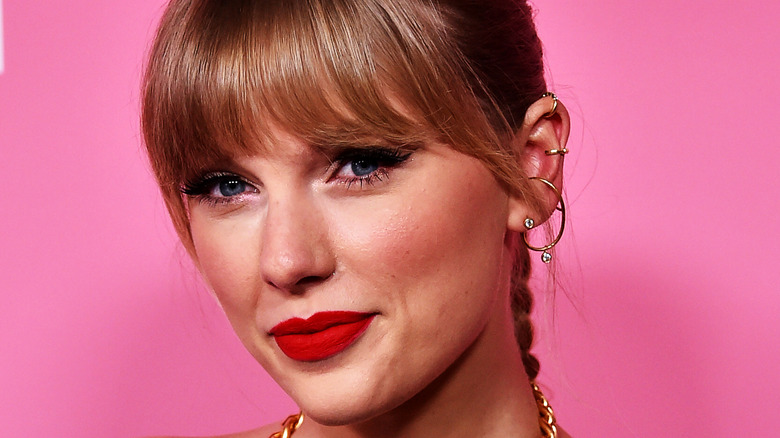 Shutterstock
Taylor Swift just keeps giving and giving. During last year's quarantine, most people were busy baking sourdough bread, homeschooling their kids, or working hard to get out of their next Zoom meeting. Taylor Swift was busy writing, recording, and releasing her two albums, "Folklore" and "Evermore" (via Variety). Earlier in 2020, she gifted fans with the Netflix documentary, "Miss Americana," chronicling her life and career. And as reported by Variety, Swift is currently re-recording her old albums for the November 2021 release of "Red (Taylor's Version)." She gives so much to both loyal and newly-minted fans, one can't help but wonder what the world could possibly give the pop star in return?
Well, the answer, in two words, is chicken tenders. It's true! When Vogue asked Swift about her favorite food during their popular video series, "73 Questions," the star didn't hesitate to name the breaded strips: "If we're just saying, like, what I wish I could eat every day if calories didn't count...chicken tenders." Safe to assume if Swift were stuck on a deserted island, battered chicken fingers would probably be on the daily menu. However, she revealed that a cheeseburger, fries, and a chocolate milkshake would be her go-to order at the drive-thru.
Taylor Swift is as great at cooking as she is songwriting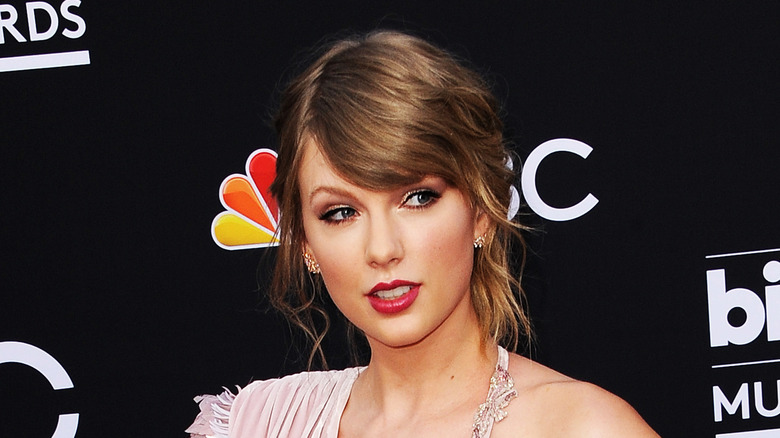 Shutterstock
Swift also takes center stage in the kitchen. If we're to glean anything from the artist's past interviews, it's obvious the best way to Swift's heart is through her stomach. "I've always cooked a LOT," the musician told Elle upon turning 30. She explained that one of the lessons she's learned in her 30 years when planning dinner parties is to prepare at least three dishes that will win guests over. Swift shared her favorite recipes to cook with Elle, including Nigella Lawson's Indian-inspired Mughlai chicken, Jamie Oliver's chicken fajitas, and friend Ina Garten's meatballs and spaghetti. But it's her mother's brisket, pot roast, and toffee that make her home visits worthwhile (via Bon Appétit).
Swift also went on to explain to Bon Appétit that she keeps her fridge and pantry stocked with staples like eggs, orange juice, parmesan, and essentials to make sandwiches. Between her love of cooking (and chicken tenders), we should consider ourselves lucky that Swift settled on pursuing music. We know all too well the blank space that would be left behind had her wildest dreams come true in the culinary world, instead.