The Real Reason Chip And Joanna Gaines Took A Break From TV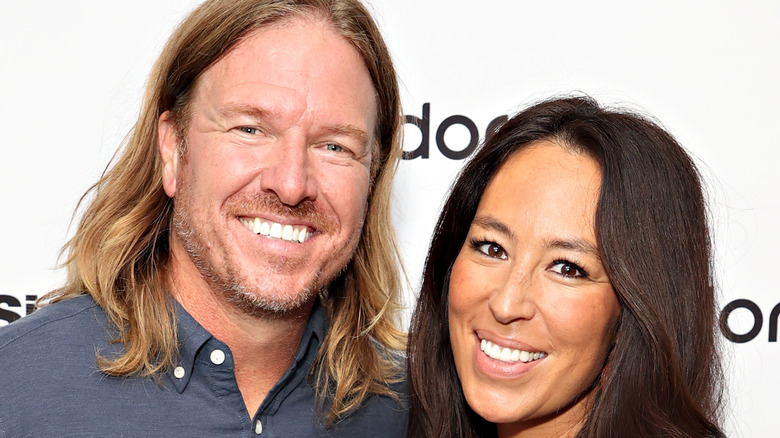 Cindy Ord/Getty Images
Can you name a more dynamic duo than Chip and Joanna Gaines? We'll wait. The home improvement and design gurus rose to fame with their hit HGTV show "Fixer Upper," and soon became household names and America's sweethearts in the process. The Gaines have slowly built up a business empire worth millions, and turned their hometown of Waco, Texas into a booming tourist destination. 
To name a few of their TV-adjacent achievements, the all-star couple own the Magnolia Press coffee shop, Silos Baking Company, Magnolia Market, and a full-service restaurant called Magnolia Table (via Vox). The famous duo, married 18 years, also manage to juggle five kids on top of everything else. Now that's a busy schedule.
On July 15, the Gaines are launching what they refer to as their sixth baby: the Magnolia Network. At its debut, the network — streaming on Discovery+ — will feature "more than 150 hours of unscripted programming covering home, design, food, gardening, and other topics" (via USA Today). Recently, Joanna Gaines shared what she hopes people will take away from it, including a sense of inspiration and even risk.
Despite their recent television endeavors, the Gaines hit a low point when filming Season 5 of their reality TV series "Fixer Upper." Given the success of the hit-home makeover show, fans were shocked and devastated when the celebrity couple announced that Season 5 would be their last. In an interview with Today, the Gaines discuss the Twitter controversy surrounding Chip's hairdo, life during the pandemic, and what ultimately drew them away from the big screen at the height of their popularity.
The 'Fixer Upper' cohosts needed to slow down their fast-paced life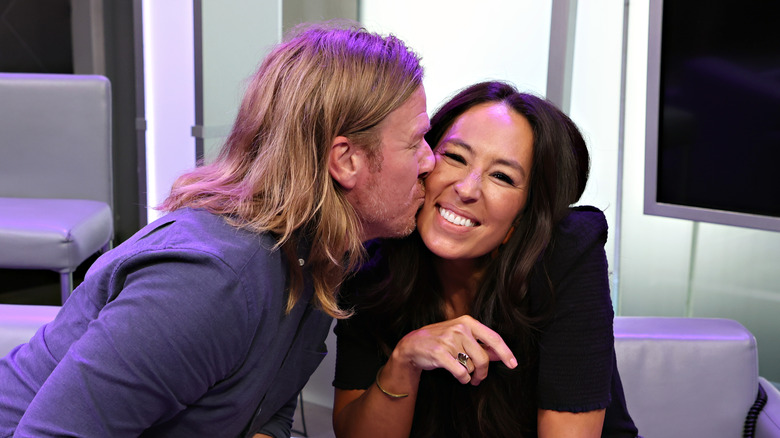 Cindy Ord/Getty Images
Even for a go-getter couple like Chip and Joanna Gaines, sometimes things can get to be too much. The duo got real with Today, describing what was going through their heads when they decided to take a hiatus from show business in 2018.
"Five seasons in, which really translates to six years of being on television or filming, on top of our growing family and our business, I think we were just exhausted," Joanna shared. "When you start getting in that rhythm of just doing, and then you forget the why, which I think by Season 5 we were just showing up. ... We both knew we needed to step back and just kind of evaluate what we were saying 'yes' to and the why."
Instead, the down-to-earth couple decided to prioritize what matters most: family. "We just said, for a full year we're going to not take any calls, just sit back, focus on the business, focus on home," she added. With a house full of seven, the Gaines focused on re-connecting with one another and staying present — Joanna even initiated a "no phones on body" rule, to keep the technology time to a minimum. After a challenging past year and some time to recharge, the couple is back and better than ever! And yes, "Fixer Upper" is returning too on their new channel.
Tune into Discovery+ or the Magnolia Network app for some fixer upping with the Gaines.