Wawa's New Limited-Time Chips Ahoy Desserts Are Turning Heads
Enmeshed in the muggy dog days of summer, many need some relief. But hark! What's that? Wawa and Chips Ahoy have united to deliver a new limited-edition lineup of cool summer drinks decorated with chocolate chip cookie pieces.
According to Chew Boom, the offerings range from milkshakes to frozen cappuccinos to smoothies to sundaes to Flurricances, all with Chips Ahoy cookie pieces blended in and dropped on top. The flavors these come in are chocolate, vanilla, and caramel. As usual, these drinks can only be found at participating Wawa locations.
However, before slogging through the thick air, you might want to know whether the trip to Wawa is warranted. Is the collaboration actually any good? According to a small crowd on Reddit, it is. While the original question concerned the Chips Ahoy milkshake, most reported that the other products were delicious. In fact, only two responded to the question with one saying that it was alright and the other declaring it delicious.
This is not Wawa's only summer collaboration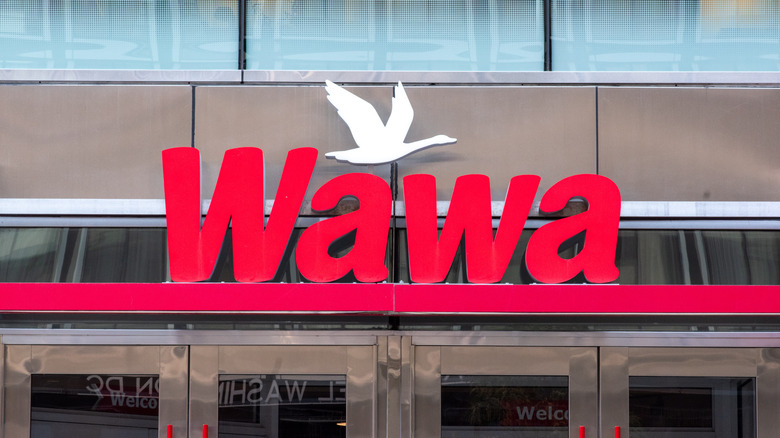 Shutterstock
If dairy and desserts don't do it for you, Wawa has also introduced a summer shandy. On June 23, Wawa announced via a corporate press release that they will be working with 2SP Brewing Co. to bring out a set of limited edition Sunfest Strawberry Lemonade Shandy.
"This light and refreshing shandy is perfect for sipping with friends and family in your backyard or on the beach," Mike Sherlock, Wawa's Chief Product Marketing Officer, raved. We hope this beer brings the community together and adds a little extra positivity after a tough year." Each six-pack is priced at $8.99. 
This news may even inspire readers who do not live in the areas served by Wawa, because preparing a shandy is rather easy. As All Recipes explains in detail, you need a beer and some lemonade. Then, you pour the lemonade into the beer. Voila!