Everything We Know About The Upcoming Julia Child Documentary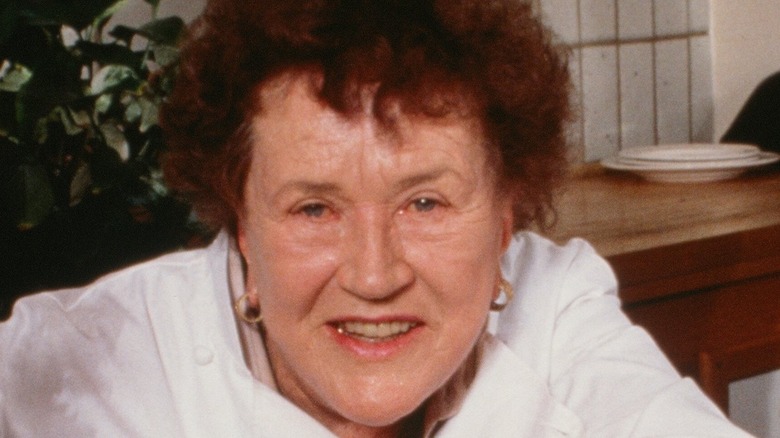 George Rose/Getty Images
Long before celebrity chefs were a thing and reality shows started churning out the next best food stars by the dozen, Julia Child was doing what she did best: Cooking sublime food without taking herself too seriously. Make no mistake, the original celebrity chef presented an imposing figure. At 6 feet, 2 inches tall, she commanded the set of her long-running television show, "The French Chef," per Biography. Then she'd drop an unexpectedly hilarious comment like, "I enjoy cooking with wine. Sometimes I even put it in the food," (via Today) and proceed with a tutorial that would make even the most inexperienced cooks feel confident tackling a dish like boeuf bourguignon. 
Movies, television shows, and books galore document Child's life, influence, and renowned sense of humor — her introduction of The Chicken Sisters is a time-tested classic (via YouTube) — but an upcoming documentary from Sony Pictures Classics and CNN Films promises to let Child tell her own story through never-before-seen footage showcasing her own words, according to the trailer.
'Julia' will debut in late 2021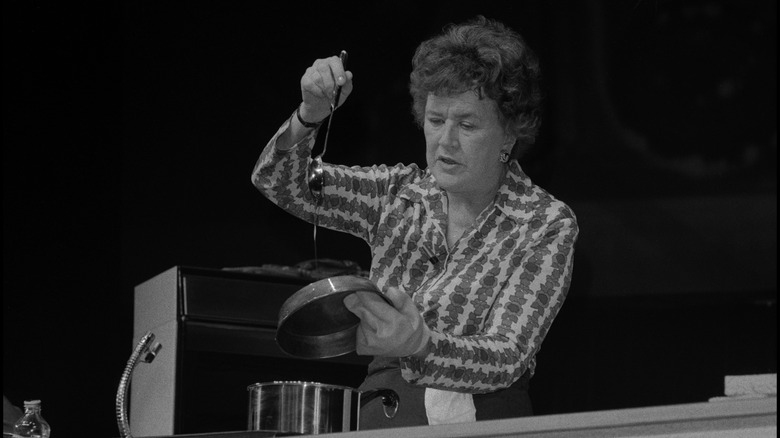 Janet Fries/Getty Images
The announcement by Sony Picture Classics doesn't mention a specific release date for "Julia," (via Food & Wine) but Julie Cohen, who co-directed the documentary with Betsy West, hints at a fall debut. As the trailer circulated, Cohen commented on Twitter: "Some call it a trailer. We prefer to think of this as the amuse bouche for our new Julia Child documentary. Coming this fall." Cohen and West previously collaborated on the 2018 Oscar-nominated documentary "RBG" about Supreme Court Justice Ruth Bader Ginsburg. 
In addition to archival footage, "Julia" features interviews with well-known culinary personalities including Jacques Pépin, aka "the best chef in America," according to Child (via NPR). Other celebrities weighing in on Child's influence on cooking and on their personal lives include José Andrés, Marcus Samuelsson, and Ina Garten. According to Sony Pictures Classics, "'Julia' tells the story of the legendary cookbook author and television superstar who changed the way Americans think about food, television, and even about women."