The Worst Mistake Contestants Make On Cooking Shows, According To Damaris Phillips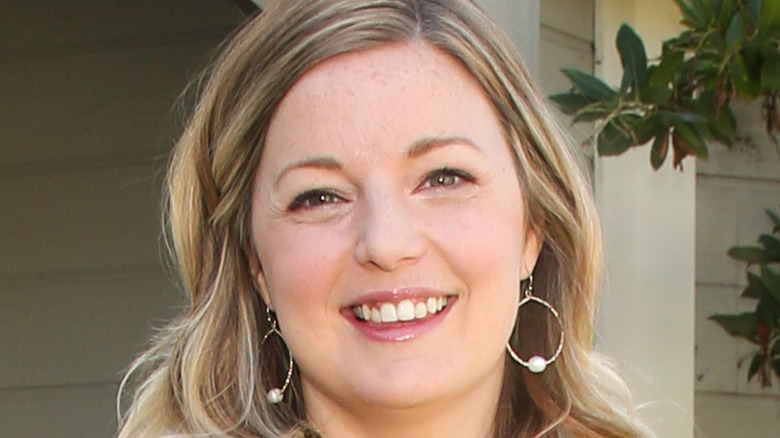 Paul Archuleta/Getty Images
Chef and television personality Damaris Phillips knows her way around competition cooking shows. Before she managed to snag her own Food Network show, "Southern at Heart," and earn a role as judge on both "Guy's Grocery Games" and "Beat Bobby Flay," Phillips herself was a contestant on and winner of the competition show "Food Network Star" (via Food Network).
Given her unique expertise and perspective, having been a contestant herself, there's one mistake that she thinks many of the contestants are making when they appear on cooking shows: having a poor sense of time management (via Insider). No matter how incredible you are in the kitchen, you need to be able to keep an eye on the clock during competition.
In particular, Phillips feels that contestants should come into the competition with a good idea of which recipes in their arsenal can be whipped up very quickly. While a contestant's signature dish might be a particular meat braised for hours or a soup that requires a full day to really incorporate all the flavors, there simply isn't time for that within the context of most competitions. Instead, the most useful thing is having those go-to recipes for quick meals that can be adapted in order to satisfy any competition or challenge requirements. Having a good mental list of proteins and starches that can be made within the span of 10-20 minutes can be crucial when it comes to conceptualizing a dish for a cooking show.
Another aspect of poor time management to consider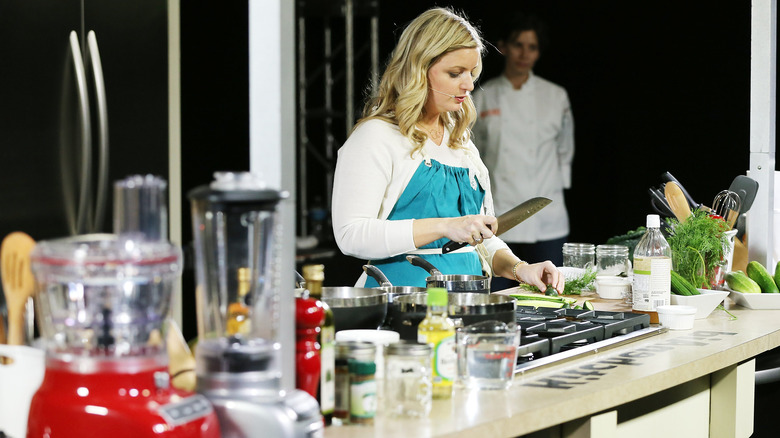 Neilson Barnard/Getty Images
Chef Maneet Chauhan, who Food Network fans may recognize from her role as a judge on "Chopped," has a similar idea in mind when it comes to the mistakes that contestants make on cooking shows. More specifically, she thinks that many contestants try to take on far too much within the limited time they have available for a particular challenge or competition (via Insider). Fans of cooking shows will know the situation well: a contestant conceptualizes a dish that involves six different layers, five different sauces, three cooking technique,s and various iterations of a particular ingredient. On paper, it sounds absolutely incredible, but it's the type of dish that requires a full kitchen and staff to execute, not one lone chef trying to do it while the clock is counting down a one-hour time limit.
However, as some other judges have confessed, being far too simple and basic can harm a contestant's chances as well. As with anything, it's a bit of a balancing act — a contestant should be able to produce a dish that is complex enough to be interesting, but not so complex that they can't feasibly execute it within the competition time frame. "True Southern cooking" like Phillips' "is an act of love," says her bio at Food Network. But if you're a contestant, she'll remind you it's also an act of timing.