The Surprising Reason Ayesha Curry Is A Mango Expert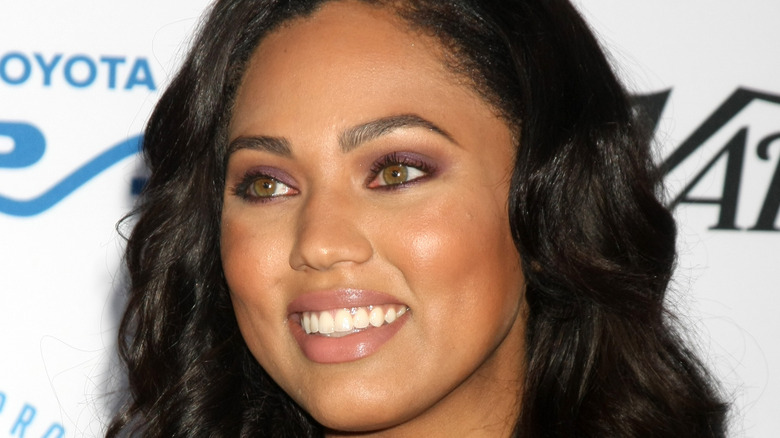 Shutterstock
Lifestyle entrepreneur and foodie, Ayesha Curry, has shown off her skills in the kitchen in a variety of ways. She has shared many of her flavorful, often family-friendly recipes in her two cookbooks, "The Seasoned Life: Food, Family, Faith, and the Joy of Eating Well" and "The Full Plate: Flavor-Filled, Easy Recipes for Families With No Time and A Lot To Do." She even came into fans' homes with her short-lived cooking show, "Ayesha's Homemade," which ran from 2016 to 2017 (via IMDb). However, Curry has another feather in her culinary cap, which she revealed during her appearance on Bon Appétit's digital video series, Taste Buds (via YouTube).  
In the clip, she munched her way through seven different kinds of tropical fruit, including mango, and made the revelation that she had a bit of expertise on that particular fruit, having actually been on the National Mango Board for awhile. Back in 2017, the organization was looking to get a bit more recognition through the use of a spokesperson, and of all the potential celebrities or chefs that they could have selected, they went with the author (via AndNowUKnow). Not only is Curry a foodie with some serious skills in the kitchen, but she revealed that mangos played a big role in her childhood thanks to her heritage — the ingredient was a staple in many family dishes, and she grew up snacking on mangos taken off a tree in her Jamaican grandmother's backyard.
A few Ayesha Curry approved recipes incorporating the tropical treat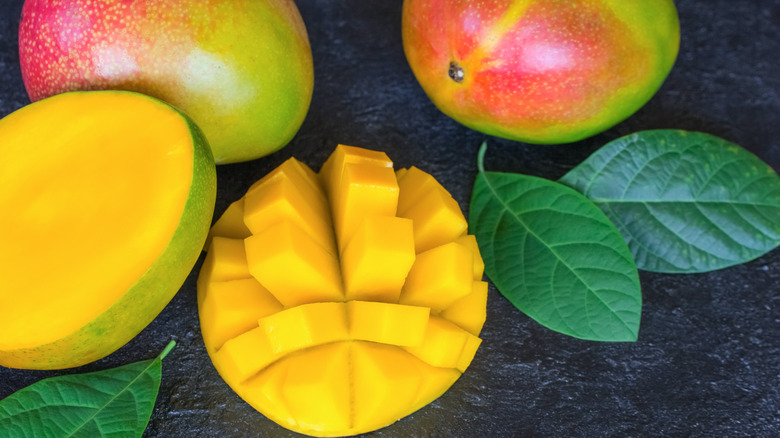 Shutterstock
While mango is a sweet treat that tastes absolutely incredible all on its own, it can also be a superstar ingredient in a variety of savory dishes, with the sweetness balancing out acidic or spicy components in a dish. In addition to being the face of the tropical fruit in various media opportunities throughout her year as a spokesperson for the National Mango Board, Curry shared a few different recipes that fans could whip up at home using the fruit (via Fresh Plaza). Those who really love those island flavors can try out her jerk-rubbed chicken skewers with mango salsa, in which mangoes are combined with small amounts of cilantro, red onion, lime juice, and jalapeños, per Food Channel.
For those in search of a lighter option incorporating seafood, she also conceptualized a recipe for a mango crab salad with a simple lemon herb vinaigrette (via Mango). She even has a tropical twist on a kid-friendly staple, chicken tenders. Following her recipe, fans can whip up some homemade chicken tenders with a tasty breading mix that incorporates a variety of seasonings, and serve it up with a slaw that features mango, red bell pepper, carrots, and purple cabbage, tossed in a simple mix of lime juice, maple syrup, and rice vinegar for a colorful, sweet, fresh side dish.