Burger King Just Announced 2 New Sandwiches Perfect For Bacon Lovers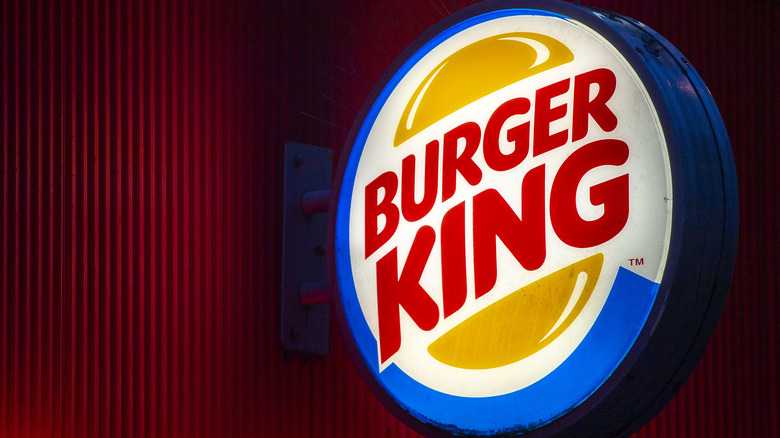 Matthew Horwood/Getty Images
Nothing adds the perfect crunch and burst of flavor to a burger more than bacon. Meat lovers everywhere crave the smoky flavor and thick texture. Combined with the perfect beef patty and other classic hamburger toppings, bacon makes our food dreams come true.
Burger King knows this, as evidenced by the latest expansion of its Bacon King sandwich offerings. When the original Bacon King debuted in 2016, some decried the addition as a subpar knock-off of Wendy's Baconator, per Paste. Years later, it's still a staple on the menu and starting to trend again as new versions of it appear. First, a Single Bacon King was released (via Chew Boom). The sandwich is essentially the same as the original Bacon King but is made more manageable for small appetites by only using one hamburger patty instead of two.
The next two additions to the Bacon King menu stray even further from the original recipe.
The two new Burger King Sandwiches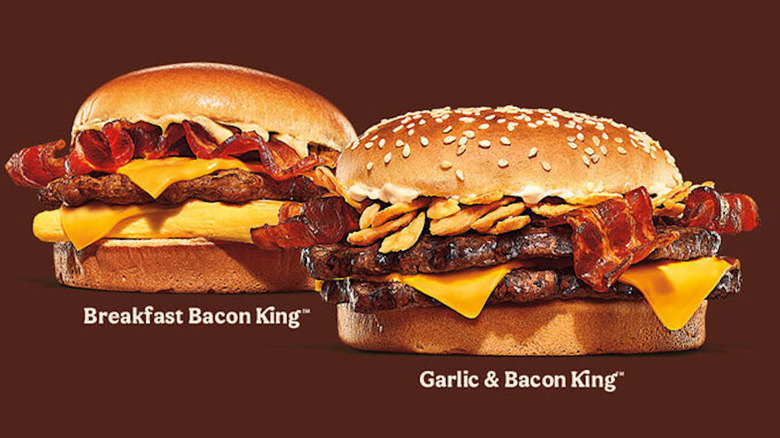 Burger King
Two new bacon-loaded sandwiches are coming to a Burger King near you (via Chew Boom). The first, the Garlic & Bacon King, is made with two of Burger King's classic flame-grilled, quarter-pound patties. These are topped with three half slices of bacon, two slices of American cheese, and garlic pieces. All of this is served on a sesame seed bun with mayonnaise. You can expect to pay $6.99 for the burger.
The second sandwich isn't a burger at all. The Breakfast Bacon King is instead made with a sausage patty, a folded fluffy egg, two slices of bacon, two slices of American cheese. A key ingredient is a new maple buttery sauce. This sandwich comes on a brioche bun. The suggested price is $4.29. This sounds like a delicious fast food breakfast option.
The two new sandwiches will be available on July 29, but only for a limited time. While some locations may have them on the menu a little early, there's no guarantee these Bacon King burgers will stick around forever, so if they sound tasty be sure to get one while you can.