This Is Rachael Ray's Favorite 'Hidden Gem' Restaurant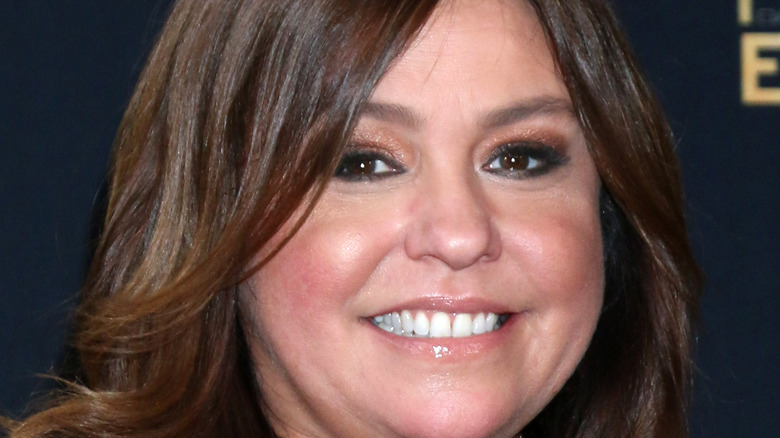 Shutterstock
Rachael Ray is someone who certainly knows her way around her kitchen, having graced countless television screens and written several cookbooks while she was appearing on her Food Network series, "30 Minute Meals." Nowadays, she's as busy as ever with her self-titled talk show "Rachael Ray," but even though she loves to whip up delectable dishes, she still finds time to stop by some incredible restaurants whenever she's in the mood for some delicious dishes. She treated fans of her show to a list of some of her favorite spots across the country, naming everything from the best comfort food to the best pizza, as well as her favorite hidden gem spot (via Rachael Ray Show). When it comes to an unsung hero of the culinary world, Ray cannot get enough of Chinese Tuxedo, a restaurant located in New York City.
The fare on offer is unique, and the Ray-approved hidden gem serves up Asian cuisine with a serious twist. Those who want to visit for dim sum can enjoy classics like BBQ pork buns (with the addition of chicken liver pâté), or for a special treat, oysters with a kelp and black pepper mignonette. There's an intriguingly-named "Strange Flavor" burrata appetizer, a char siu cod, and even a chilled whole "drunken" Dungeness crab for those who want to indulge.
The lucky $88 banquet menu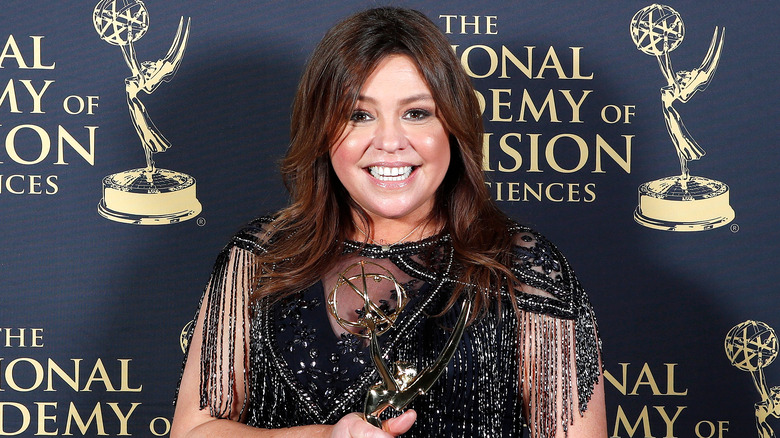 Shutterstock
If you want to visit the New York spot but just can't seem to decide what from the menu to order, you're in luck — they have what they've called a "Lucky $88 Banquet Menu" which is an option for groups of six or more, and a requirement for groups of eight or more (via Chinese Tuxedo).
If you opt for the banquet selection, the meal begins with a variety of appetizers, including the bbq pork buns as well as spicy cucumbers, hamachi with ponzu brown butter, sweet potato curry spring rolls, chicken and corn dumplings, and the shiitake and shepherd's purse dumpling. Moving on to the entrees, there's a mix of carb-filled comfort foods and perfectly-cooked proteins, and the fare on offer features squid ink noodles, vegetarian xo fried rice, and steamed snow pea leaves, as well as steamed branzino and caramelized xo beef short ribs. And of course, any great meal should conclude with dessert — those indulging in the banquet menu can anticipate crème brûlée Chinese custard tart or the intriguingly in quotation marks "strawberries and cream," a stylistic choice that implies the menu item is a twist on the two simple ingredients.
And, for those who are more concerned with the aesthetics of a restaurant than the food, Chinese Tuxedo has you covered there as well — their Instagram page offers glimpses of bold graphic art and neon signage throughout, creating a funky vibe.