These Are The Famous Guests You Can Expect To See On Paris Hilton's New Cooking Show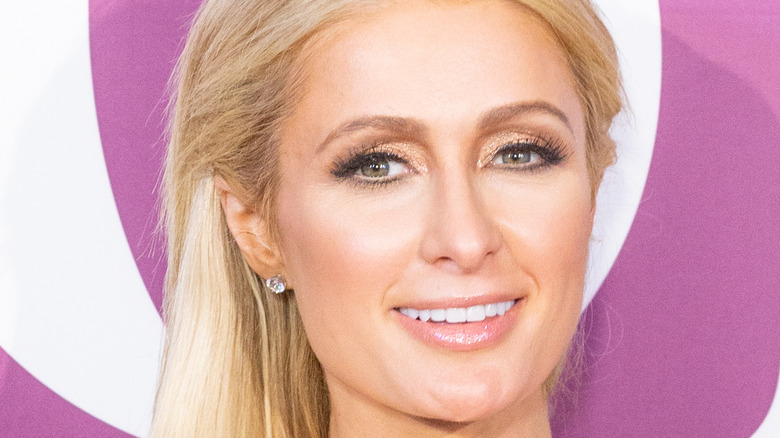 Shutterstock
For those of us that love cooking shows and competitions, Netflix has become a veritable smorgasbord over the past few years. The subscription-based television and movie service has vastly expanded its array of food content, airing both originals such as "Chef's Table" and "The Mind of a Chef," as well as syndicated series including "The Great British Baking Show." Some of these shows have featured celebrity hosts, such as star chef David Chang, who appears on "Ugly Delicious," and revered food writer Samin Nosrat, who hosts "Salt Fat Acid Heat." 
Still, none of us were quite prepared for the food news that dropped a few weeks ago — that Netflix's newest celebrity cooking show host is none other than Paris Hilton, the scandal-generating socialite and Hilton Hotel heiress (via CNN). We didn't know that Hilton could cook, but then again, little shocks us when it comes to this celeb. Hilton's show, entitled "Cooking With Paris," will feature a celebrity guest pal of hers on each episode. So, who can we expect to see slicing and dicing at Hilton's side? 
From Kim Kardashian to a Hilton sister
According Forbes, the hotel chain heiress' new cooking show "Cooking With Paris" will debut on Netflix on August 4. Supposedly "unscripted," the series will feature Hilton cooking alongside celebrity friends. The first episode, will see the socialite making a frittata alongside the infamous Kim Kardashian. Guests on other episodes include rapper Saweetie, singer Demi Lovato, and comedian Nicki Glaser. Hilton will also be joined by her sister Nicky. So, where exactly did this show come from? 
In a recent interview with Netflix, Hilton explained that it all started with a video she posted to YouTube, a tongue-in-cheek, heavily blooper-peppered instructional on how to make lasagna that went viral. "It was just a fun video that I filmed at home during quarantine where I didn't take anything too seriously, and I had no idea it would take off like that," Hilton admitted to Netflix. "I started getting calls about putting together the show and the rest is history." 
The new show embraces the spirit of Hilton's viral video, showing the heiress learning how to use a whisk, tongs, and standing mixer — and, of course, cycling through 12 couture outfits (via Forbes). Color us intrigued. We'll be setting a reminder for next Wednesday for sure.