Chipotle Fans Need To Know About This One Day Only Guacamole Deal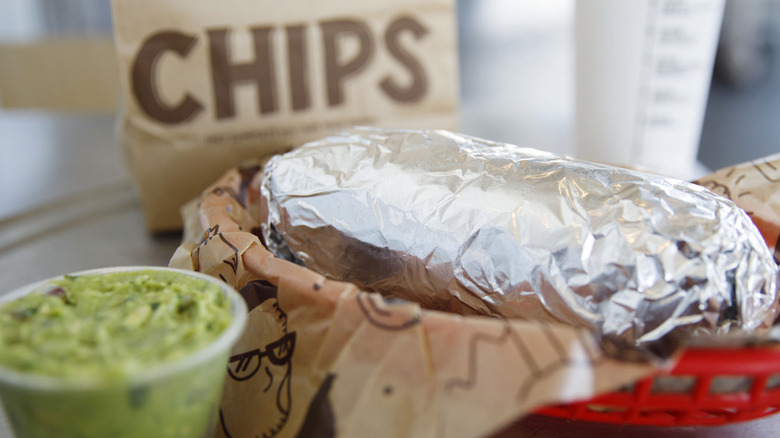 Bloomberg/Getty Images
If there's one rule every Chipotle fan knows by heart, it's that guac always costs extra. But for one day only, Chipotle is breaking their own cardinal rule and giving away free guacamole to the masses. In honor of National Avocado Day on Saturday, July 31, the restaurant chain is giving their burrito-loving customers the opportunity to scoop up a free serving of their popular topping with any purchase.
This is huge news for avocado fans who are accustomed to paying an extra fee for the company's coveted creamy green dip. Chipotle's guacamole is so delicious that it even ranked #4 on Mashed's list of the best items the chain offers. Fervor for the pricey topping is so intense, in fact, that many have taken to making their own version of Chipotle's guacamole at home, using copycat recipes that attempt to recreate the flavorful dish. Now, customers won't have to resort to DIY to get their avocado fix affordably.
How to get a free serving of Chipotle guac on July 31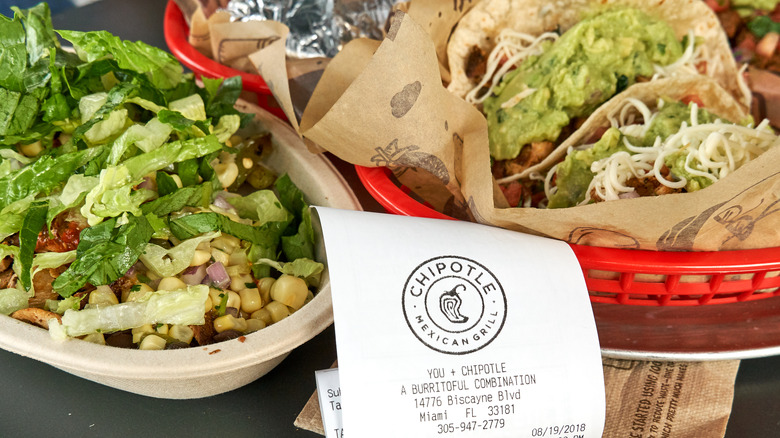 Shutterstock
In an Instagram post with the picture of an engagement ring in the center of an avocado, Chipotle urged customers to "save the date" for this special, guac-fueled occasion. In order to cash in on Chipotle's free guacamole offer, customers must order directly via the Chipotle app or website only using promo code 'AVO2021' at checkout. As well, customers must purchase an entree to get the free guac, and diners are limited to one free serving per transaction, per the rules listed on the official website.
Available July 31 only, this special offer is not available in-stores. However, to help cover the added costs, Chipotle is offering free delivery for online and app orders through August 1, so that everyone can get their one-time-only free guac fix. Scoop it up while you can!