Why Candice Brown Finds Cooking So Therapeutic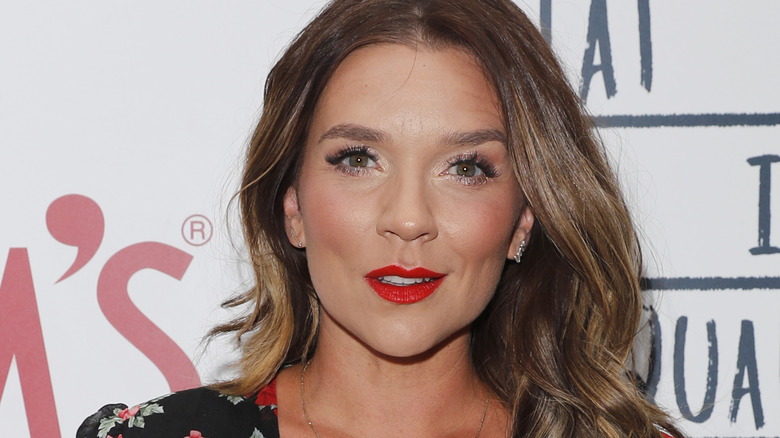 David M. Benett/Getty Images
We may receive a commission on purchases made from links.
Candice Brown has come a long way since winning Season 7 of "The Great British Bake Off" in 2016. Over the last five years, she's become a columnist for the Sunday Times, written two cookbooks ("Comfort" in 2018 and "Happy Cooking" in 2021), and opened a pub which she runs with her brother (via The Happy Foodie). Though she's had plenty of success, Brown has also opened up about the difficulties she's faced with over the years, especially due to the pandemic.
On speaking to Times Radio's "Friday Night Dinner" host Alexis Conrad, Brown admitted that for many reasons — including the financial toll that the pandemic took on her newly opened pub — 2020 had been the worst year for her mental health. She said that she was already struggling with depression, PTSD, and "chronic phobia" even before going on "The Great British Bake Off," and was diagnosed with ADHD last year. All of this made dealing with the difficulties she faced in her personal and professional life last year even harder. However, since the pandemic hit, Brown says that a lot of people, herself included, sought solace in the kitchen, turning to cooking as a means of therapy.
If you or someone you know is struggling with mental health, please contact the Crisis Text Line by texting HOME to 741741, call the National Alliance on Mental Illness helpline at 1-800-950-NAMI (6264), or visit the National Institute of Mental Health website.
Cooking can have genuine therapeutic benefits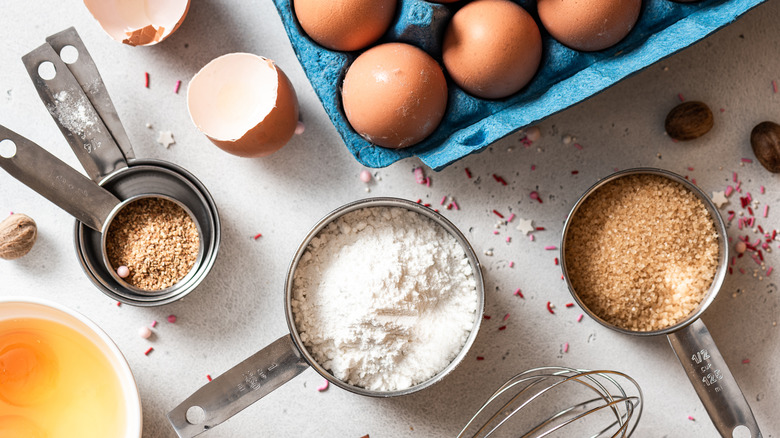 Shutterstock
One of the many reasons why Candice Brown finds cooking therapeutic is because cooking a meal gives her self-gratification. "Friday Night Dinner" host Alexis Conrad compares the feeling of giving someone a plate of food that you've cooked and watching them enjoy eating it to giving someone a gift and watching them unwrap it. Brown also adds that baking consumes her thoughts, helps her stay focused, and gives her something to do with her hands.
Several mental health professionals who spoke to Bustle say that cooking can indeed be very therapeutic, so Candice might actually be on to something here. Therapist Justyna Wawrzonek explains that cooking can be meditative and can help you focus on what you're doing at that moment. It can help you get into the flow of things, distract you from negative thoughts, and even relieve physical tension in the body.
Eater also notes that some therapists have their clients take cooking classes as a form of "behavioral activation," which psychologists believe can help improve mental health by "increasing goal-oriented behavior and curbing procrastination," as well as increasing confidence. Plus, you get a tangible and tasty reward at the end, which is never a bad thing.