This Exciting Doritos Flavor Can Only Be Found At Sam's Club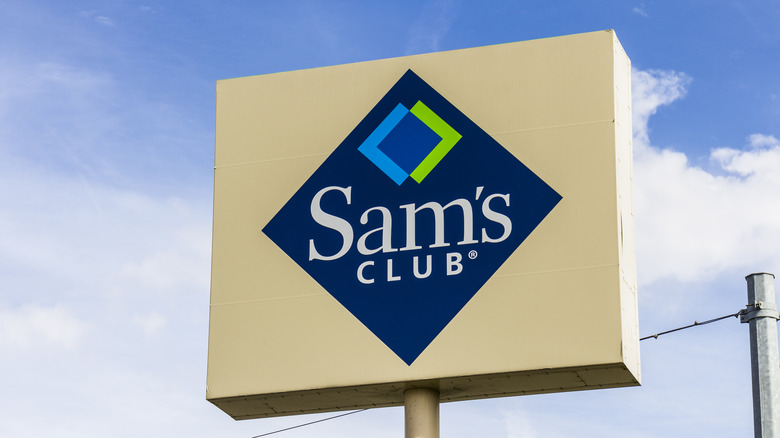 Shutterstock
When it comes to ultimate flavor combinations, Doritos reign supreme. From the classic Cool Ranch and Nacho flavors to the newer Flamin' Hot Limon and 3D Crunch line, there is a mild, medium, or spicy Dorito flavor that is bound to satisfy even the pickiest of snackers. 
Once you find that favorite flavor, it can take some serious willpower to avoid eating the entire bag. According to food scientist and author of "Why Humans Like Junk Food" Steven Witherly, the chips really do have addictive properties (via The New York Times). As you can probably relate, it can be a major disappointment finding out your favorite flavor has been discontinued. In 2016, Mental Floss took a stroll down memory lane, recalling 13 flavors that Doritos has canceled, including the Chester Cheese and Taco Supreme bags. 
Every so often, however, there will be a flavor come-back, and for those of you who really loved the Twisted Lime Doritos, you are in luck.
Twisted Lime Doritos are back but only for a limited time
Originally debuted in October of 2020, the Twisted Lime Dorito was set to be a limited-edition flavor. Taste of Home reports that the chips boast a tasty blend of citrusy, sour, and spicy flavors, claiming they are "the next best thing" to the Mountain Dew-flavored Doritos. The Twisted Lime bag is back, but only at Sam's Club so you have to be a member (or know one) to snag them. They should be on offer at Sam's Club stores across the country by mid-August, according to Brand Eating.
Chew Boom reports that the flavor comes in 18.875-ounce bags that have a recommended price of $3.49 each. While this has got to be exciting for Dorito lovers, if this happens to be your favorite flavor, you might want to stock up because they are reported to be available for a limited time only.