Nearly 45% Agree This Is The Worst Sandwich At Jimmy John's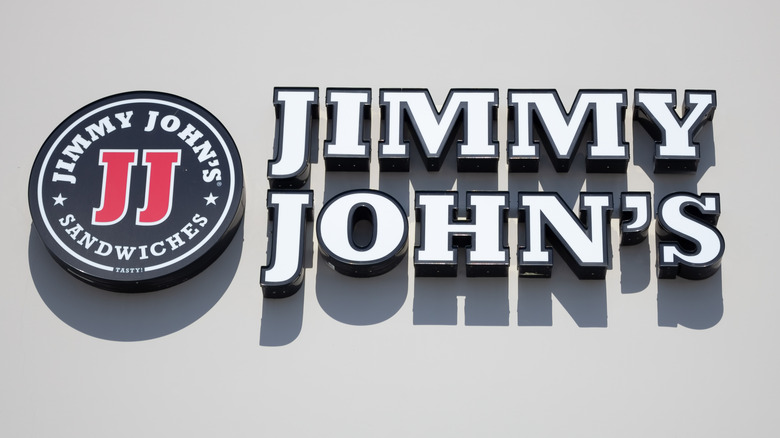 Shutterstock
Need a reliable place to grab a quick, delicious sandwich? You cannot go wrong with a brand like Jimmy John's. According to its official website, the restaurant strives hard to offer the best products to its customers by making sure that it uses only freshly baked bread in its sandwiches, coupled with high-quality vegetables and "hand-sliced meats." Of course, customers have their own set of preferences when it comes to said menu items at the restaurant and some sandwiches are favored over other options. 
According to Odyssey, some of the best picks at the restaurant include the Vito, the J.J. B.L.T, the Big John, and more. However, there are some sandwiches that don't quite hit the mark and are best left alone. We decided to explore this further by asking customers to participate in a Mashed survey and rank their least preferred sandwich option from Jimmy John's. The survey included 642 participants from around the country and provided a few interesting results.
The Totally Tuna sandwich is a major fail
According to the survey's respondents, the Totally Tuna sandwich simply doesn't have what it takes to make a lasting impression. Around 44.7% of the participants voted against it. Whoa. Seems like not too many customers are keen to try this one! 
Other names that made this list included the Spicy East Coast Italian (16.04%), Vito (14.17%), Turkey Tom (10.9%), Beach Club (7.63%), and Billy Club (6.54%). Jimmy John's claims that this particularly despised meal has freshly prepared tuna salad that's offered with baked French bread, wheat bread, and a special lettuce-wrapped option, coupled with simple ingredients like cucumber, lettuce, and tomato. 
Per a reviewer, the Totally Tuna sandwich can overwhelm your senses, even if you are someone who appreciates the taste of tuna (via Marquette Wire.) Basically, the fish will take over everything else in the sandwich and leave you feeling rather dissatisfied. Go for a safer option, such as the Bootlegger Club, if you're craving something simple and delicious.