This Respected Baltimore Chef Gave Duff Goldman His Start In Baking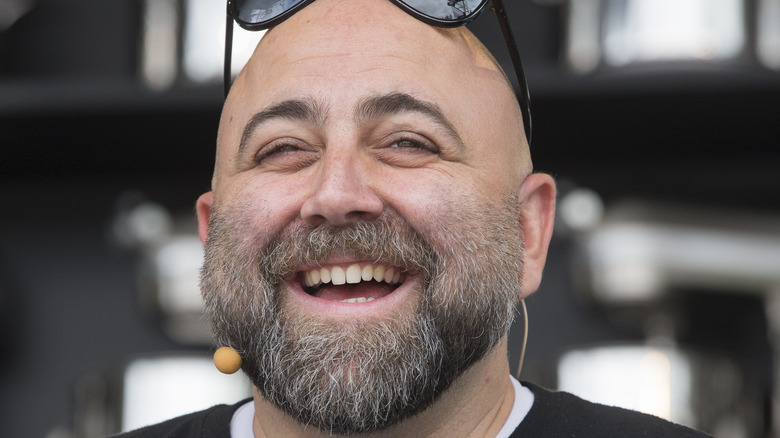 Shutterstock
In the culinary world, celebrity chef Duff Goldman is known as the king of sweets. Despite Goldman delivering delectable desserts and pure happiness to his sweet-toothed fans, he's quite the chip connoisseur as well. Per Food Network, the extent of his baking prowess can be seen on shows such as "Duff Takes the Cake," "Cake Masters," and the beloved series "Ace of Cakes." The latter, "Ace of Cakes," was set in Goldman's Baltimore-based bakery, Charm City Cakes, and ended its run in 2011, much to the dismay of fans.  
For all the love and care Goldman puts into his baking at Charm City Cakes and all over the world, you may be curious as to what motivated him to go into the cake business. As with most pastry chefs who get their start working at a bakery, Goldman's story and background are no different. Without one particular respected Baltimore chef giving Goldman a chance, audiences may not get to witness Goldman's unique creations on TV. 
Back to bake-sics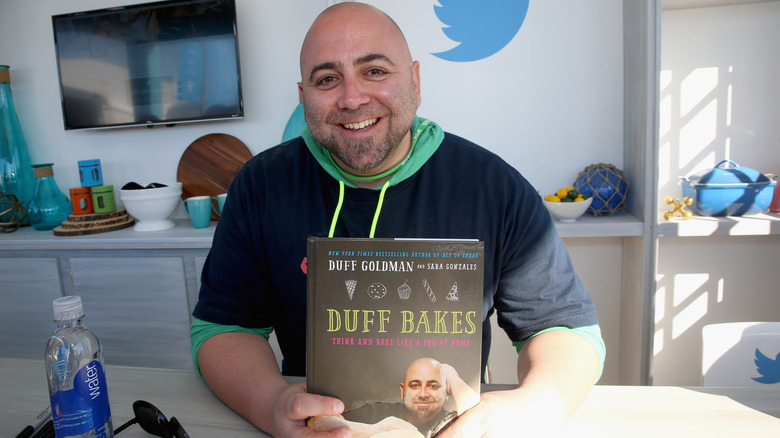 Aaron Davidson/Getty Images
Fortunately, for us, Goldman shared details on his bakery beginnings. In response to The New York Times profile on Baltimore chef Cindy Wolf, Goldman posted a tiny tidbit on his backstory, writing in a reply on Twitter that: "Chef Cindy Wolf gave me my first fine dining job and taught me the basics of baking when I was 19." Goldman also praised the culinary icon in the same tweet as an "inspiring chef." As her protégé, it's easy to understand why Goldman would be singing the praises of Wolf. 
Echoing that sentiment is Eater. The food outlet also published a glowing profile on Wolf in 2014, highlighting Wolf's accomplishments and James Beard Award nominations. In the interview, Wolf shares how surprised she was that Baltimore locals were willing to try whatever creative dishes she served on the menu. Baltimore diners took a chance on the DC native, and, in turn, Wolf paid it forward with Goldman, giving him his first job. We're thankful Duff had such an open-minded mentor to guide him on the sweet path he's on today!