Duff Goldman Is A Big Fan Of This Regional Chip Brand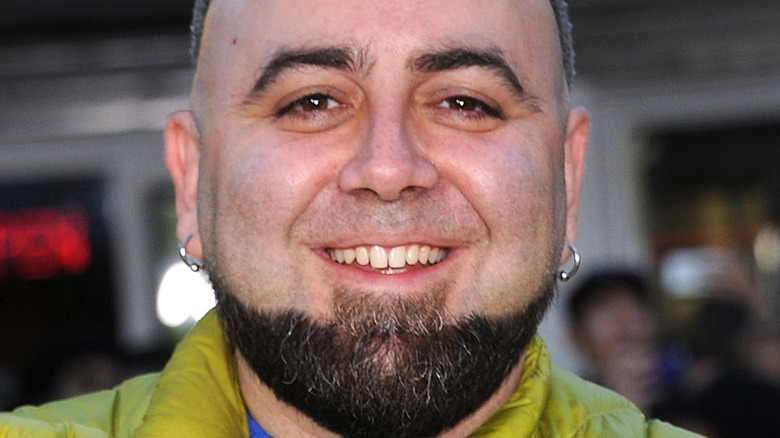 Shutterstock
Duff Goldman is pretty much one of the kings of sweets in the food community. As Gossip Gist highlights, the man is known for his bakery, Charm City Cakes, which garnered him many a food show, including "Cakes Masters," "Duff Till Dawn," "Ace of Cakes," and "Dessert Games," to name a few. These shows sparked his notoriety for making unusual cakes.
In March 2008, he was even noted to have broken a Guinness World Record for the world's largest cupcake, which was over a foot tall and about 61 pounds, and in 2013 he baked a cake for President Obama's inauguration. In 2016, Baltimore Sun reported that Goldman was cast as the co-host and mentor on "Worst Bakers in America," a show in which he and another host mentor bad bakers and help them hone their skills while competing to create challenging dishes and continue on to win a cash prize.
So it stands to reason he has a big sweet tooth. But there is one potato chip brand Goldman can't get enough of. 
Salty and sweet is a match made in heaven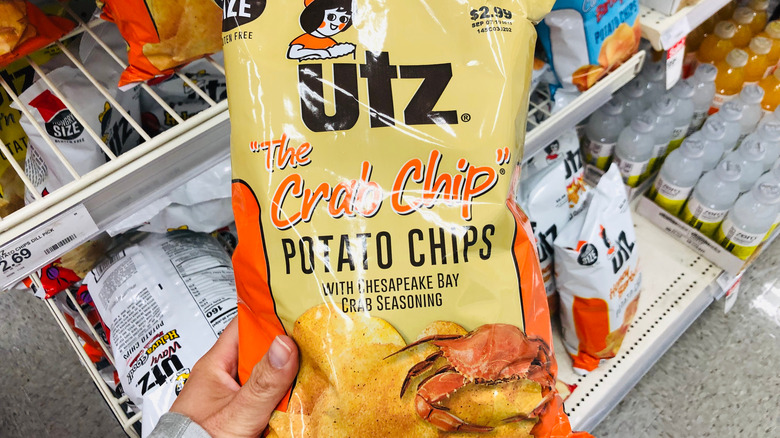 Shutterstock
According to E! News, the big man with the big sweet tooth does enjoy a savory treat now and then. They note that Duff Goldman told Parade that as of 2012, "Sushi is a go-to," as "it's always good. You never really feel bad after eating your weight in sushi." He even featured a Chip Challenge on his "Kids Baking Championship" show, asking contestants to create a sweet-and-salty confectionary masterpiece. And his own Salty and Sweet Popcorn Balls, as featured on Food Network, are pretty mouthwatering. 
So he's no stranger to more savory foods. Goldman recently posted on his Twitter page lauding the "magic" of Utz Snacks for their "Red Hot – The Crab Chip." He's also been associated with the brand before. As Food & Beverage Magazine notes, he participated in a Maryland Summer Crab boil with some other known names, where Utz sponsored and catered the chips. So next time you're at the grocery store, feel free to grab a bag and see for yourself why one of your favorite famous bakers chooses this go-to.